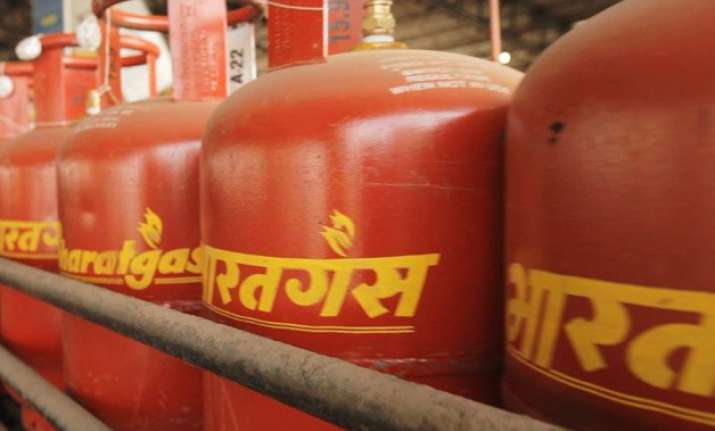 New Delhi: Heeding to Prime Minister Narendra Modi's call, over 1 million consumers of three public sector oil companies across the India have surrendered buying LPG at below market price.
The three companies - Indian Oil (Indane), Bharat Petroleum (Bharat Gas) and Hindustan Petroleum (HP Gas) - have nearly 15.3 crore registered consumers.
Al the three firms incur a total subsidy cost of Rs 40,000 crore on providing 12 LPG cylinders per year to each consumer.
The oil companies are now hoping to persuade at least 1 crore more consumers to give up their subsidy.
Officials said that if the campaign continues at the same pace, the savings could be significant.
"The total savings for the Centre due to 1 million consumers giving up is likely to be Rs 140 crore. In the coming months, we expect the number to go up substantially," Indian Oil executive director Indrajit Bose was quoted as saying in a TOI report.
According to Oil Ministry website, the subsidy provided translates to money out of the exchequer and the same instead could be used for development purposes benefitting the nation.
In Uttar Pradesh, 2.09 lakh consumers have given up subsidy so far.
In southern India, a total of 2.16 lakh consumers have surrendered their LPG subsidy. Karnataka has 78,307 consumers followed by Tamil Nadu and Andhra Pradesh with 67,096 and 31,711 consumers, respectively.
In Tamil Nadu, actor Kamal Haasan, director Mani Ratnam and singer Yesudas have given up cooking gas subsidy. In Karnataka, Wipro chief Azim Premji's wife also added her name to the list of people surrendering LPG subsidy.
Indane has the maximum number of LPG consumers who have surrendered their subsidy with 4.45 lakh, followed by Hindustan Petroleum with 2.81 lakh and Hindustan Petroleum with 2.79 lakh.
Modi had in March this year launched the 'Give-it-Up' campaign, nudging the well-to-do to give up LPG subsidies.
While a subsidised cooking gas (LPG) cylinder costs Rs. 417 per 14.2-kg cylinder in Delhi, a marketed priced bottle of the same size comes for Rs. 621. Consumes are entitled to get 12 cylinders at the subdidised rate in a year.