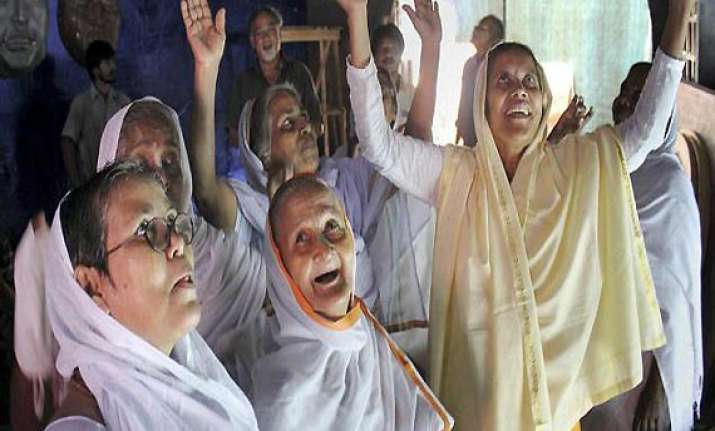 Vrindavan: Over a thousand widows of Meerasahabhagni Ashram here, most of them fragile and in their 70s, today began Dewali festivities after the dusk by bursting crackers and lighting earthen lamps.
After celebrating Holi, participating in Maha Kumbh and Dussehra, these forgotten women today began the four-day Dewali celebrations.
The century-old widow shelter sprang to life as thousands of lights not only lit up the building but also the drooping spirit of the widows.
Discarded by their families, the women looked excited as they arranged the colourful bulbs and diyas.