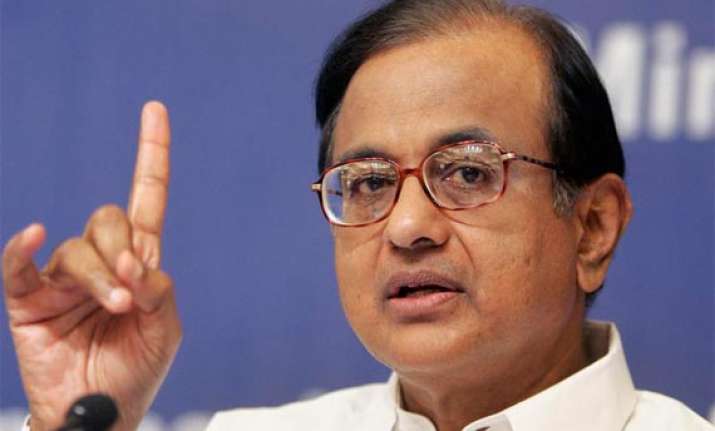 Srinagar: Union Finance Minister P Chidambaram yesterday suggested J&K Bank to expand its branch network outside the state also, saying it would boost the confidence of traders and businessmen from the state.
"Open more branches outside Jammu and Kashmir, You will find that people in rest of the country will welcome J&K Bank in the same way as people of the state do," he said, addressing the J&K Bank's 75th anniversary event here.
Chidambaram said such a move will boost the morale of the traders and businessmen from Kashmir when they go out of the state as finding a bank from your own state is very comforting factor once someone goes out.
Additionally, the finance minister said the J&K Bank should also seize the opportunity presented by the sector regulator Reserve Bank, which has recently liberalised branch opening norms domestically.
"Jammu and Kashmir's trading and business community will follow the bank in rest of the country and the world," he said.
The J&K Bank today inaugurated 122 branches and 179 automated teller machines to take the total tally to 750 and 726, respectively. Over 80 per cent of its branches are in its home state and it has a presence in Mumbai, Chennai, Delhi and Bangalore, among other state capitals in the country.
Speaking at the event Chief Minister Omar Abdullah highlighted the growth of the J&K Bank by terming his decision to sell-off the shares of the bank when the price was still in double digits as a "regret".
"Today, the price of the shares is four digits and it hurts whenever I look at it. Not that I don't want the bank to do well, but I could have done very, very well," he said.
The J&K Government owns a majority 53 per cent stake in the bank, while FIIs own 27 per cent.
Abdullah said there is no point waiting for the large ticket loans as the state lacks a large manufacturing sector and hence, asked the bank to concentrate on the small-ticket loans.