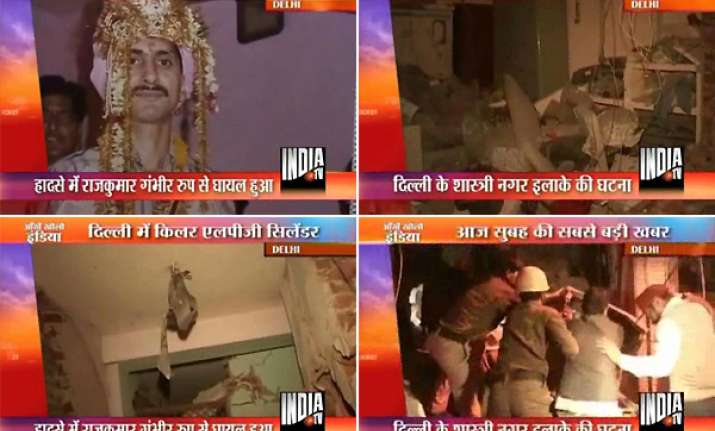 New Delhi, Dec 8: One person was critically injured when an LPG cylinder exploded inside  House No. 396 in Shastri Nagar Block A on Wednesday night.

The explosion was so severe that most of the household goods including almirah, fan, refrigerator, etc were  blown to pieces. The wall of the neighbours also developed cracks.

The person, Rajkumar had a tiff with his wife, after which the latter left for her parents' place. In the evening, as the man struck a match to light the LPG stove, the blast took place because of the gas leak.

Police have sealed the house for further investigation.