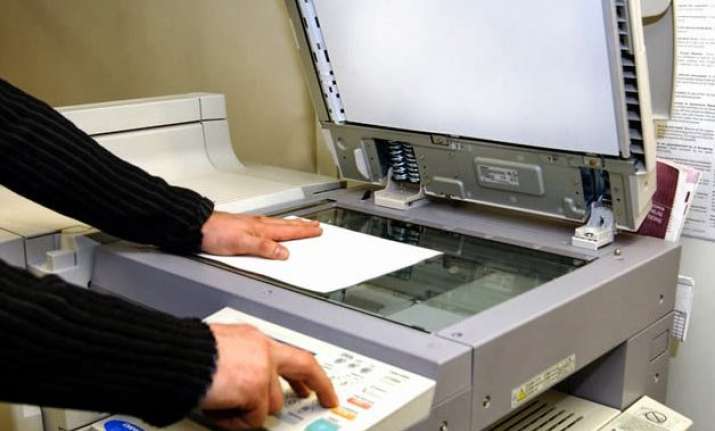 New Delhi: Lalta Prasad, former Petroleum Ministry staff covertly made 12 sets of confidential government documents and provided them to top energy firms.
According to the three-page interrogation report of Prasad (36), has been stealing and supplying confidential papers to big corporate since 2013 in a bid to make quick money and support a better lifestyle.
"After stealing documents from the ministry, he went to the photocopy shop at Patel Chowk, and prepared twelve sets of the documents. He would then inform his 'clients' through text messages that they could collect the documents from the shop," a source said as reported by The Indian Express. The report gives an account of a man (Bir Singh, who is currently on the run) who would turn off CCTV cameras at the building each time they entered. READ MORE
Prasad has revealed the names of eight multi-tasking staffers (MTS) involved in the leak of documents.
"When Prasad realized that big corporate houses were interested in confidential documents, he started stealing them along with his accomplices and his father, Asharam," the source added.
"Prasad wanted to earn a quick buck and after discussing it with his father Asharam and brother Rakesh Kumar, he decided to steal confidential documents. Every month, he would earn Rs 5 lakh from these top corporate executives and owners of two consultant firms. He had later decided that he would lure MTS of other ministries, including the Coal Ministry, and asked them to steal important documents, especially from the daak file," a source said.
"He was selling all these documents to corporate officials – Shailesh Saxena, manager, corporate affairs, RIL, Subhash Chandra, senior executive, Jubilant Energy; Rishi Anand, DGM, Reliance ADAG; Vinay, DGM, Essar; KK Naik, GM, Cairns India, Santanu Saikia, a journalist, and Prayas Jain, CEO of a consultancy firm," the source said.