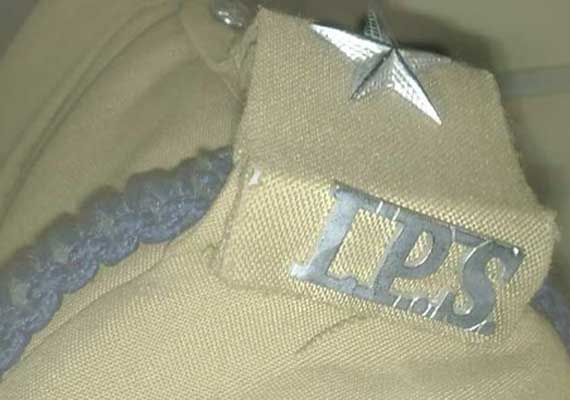 Bhubaneswar: Odisha government today shifted as many as 32 senior officers while posting Sanjay Kumar him as the DIG in-charge of law and order, the Chief Minister's Office said.
While 1998 batch officer N B Bharathi has been posted as the DIG modernisation after her return from the Central deputation, Sambalpur SP Prateek Mohanty got promotion and has been posted as the DIG Northern Range in place of Sanjay Kumar, it said.
2004 batch IPS Nitinjeet Singh, longest serving DCP Bhubaneswar, has been posted as the new SP Vigilance, Bhubaneswar. Satyabrata Bhoi, who was SP Jagatsinghpur, is shifted to the Capital City as its DCP, Bhubaneswar.
Angul district SP Narasingha Bhol has been posted as SP Ganjam while 2002 batch IPS Amitendra Nath Sinha, who was SP Rourkela, is new SP Vigilance, Cuttack. 2002 batch IPS Satish Kumar Gajbhiye, who was serving as Commandant OSAP, is new SP Kendrapada, the CMO said.
Mayurbhanj SP Nikhil Kumar Kanodia is posted as SP Dhenkanal while SP vigilance, Bhubaneswar Sanjay Kumar Kaushal is new SP Railways, Cuttack. Jajpur SP Deepak Kumar has been posted as SP Balangir.
Ashis Kumar Singh, SP Ganjam, is posted as SP Puri. 2006 batch IPS Amrita Dash, who was in DCP Armed in the Bhubaneswar-Cuttack Commissionerate of Police is posted as DCP Headquarters.
2006 batch IPS Anirudh Kumar Singh, who was SP Berhampur, will take over as the new SP Rourkela while 2006 batch IPS Anoop Krishna, who was SP Bargarh, is transferred as SP Mayurbhanj.
Similarly 2006 batch IPS Sudha Singh, who was SP Vigilance, has been posted as the SP Jagatsinghpur. Anup Kumar Sahoo, who was SP Puri, will be taking over as new SP Jajpur Sarthak Sarangi, SP, Kalahandi is transferred as SP Berhampur.