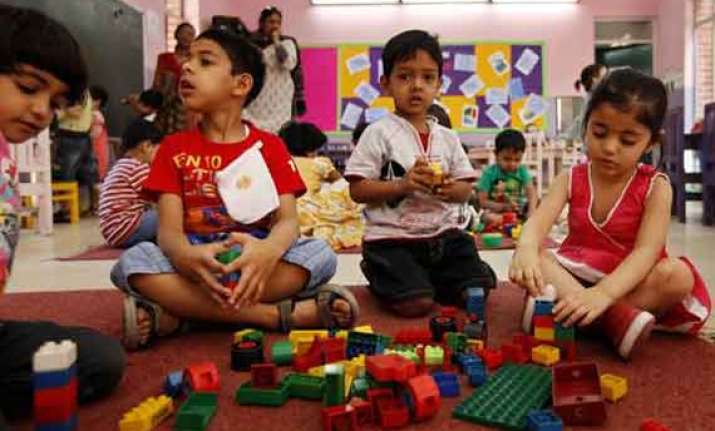 New Delhi : The Delhi High Court today preponed hearing on the petitions of unaided private schools challenging the new nursery admission guidelines issued by the Lt Governor by which various decisions including scrapping of 20 per cent management quota were taken.  
"In view of the Supreme Court directions issued on January 31, list the matter for hearing on February 25 instead of March 11," Justice Manmohan said. 
The court said it will accord a day-to-day hearing of the petitions from the next date and asked the lawyers for Delhi Government, Action Committee of Unaided Recognised Private Schools and Forum for Promotion of Quality Education for All to be ready with their submissions.
The bodies representing unaided private schools had first moved a single judge bench of the high court seeking setting aside of the nursery admission guidelines 2014-15 and had also demanded an interim relief of staying the norms fixed by Lt Governor Najeeb Jung through the notifications issued on December 18 and December 27 respectively. 
The schools filed an intra-court appeal before a larger bench after Justice Manmohan had refused to stay the guidelines.
Later, the schools went up to the Supreme Court as the division bench of the high court also denied them the relief sought and concurred with the findings of the single judge on the issue.
The Supreme Court also did not grant any relief to the private schools. It, however, asked the Delhi High Court to expedite the hearing on the pending petitions.