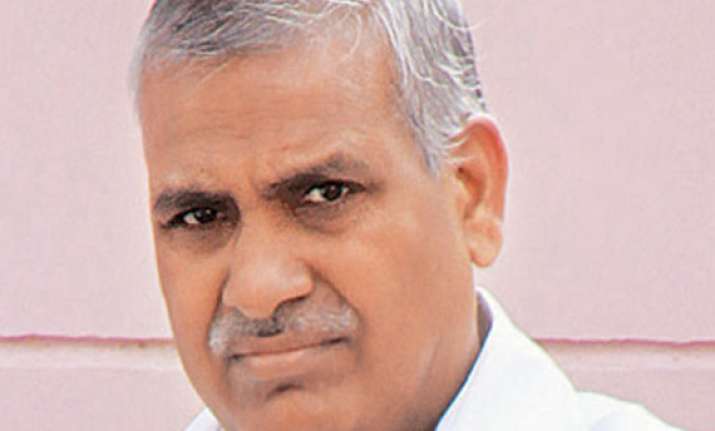 New Delhi: In its first major action in the multi-crore National Rural Health Mission (NRHM) scam, the Enforcement Directorate today attached assets worth Rs 60 crore belonging to former Uttar Pradesh Minister Babu Singh Kushwaha and others under money laundering laws.  
Kushwaha is also under CBI probe in the case and is considered to be key player in the alleged corruption and laundering of government funds with regard to implementation of the flagship health scheme of the central government in Uttar Pradesh.
The ED's zonal office in Lucknow has attached a number of flats and land properties in the name of Kushwaha, a former BSP leader and Family Welfare Minister in the erstwhile Mayawati cabinet, and his associate and co-accused in the case R P Jaiswal.
The properties, which have been seized under the criminal provisions of the money laundering law, are located in Lucknow, Banda (UP), Noida and Delhi, sources said.  
The ED will soon issue prohibitory orders on these assets and the accused will have the option to approach the Adjudicating Authority of PMLA against the action by the enforcement agency within 180 days.
The agency, the sources said, had registered a criminal case under the Prevention of Money laundering Act (PMLA) in 2012 and subsequently found these assets to be "proceeds" of the crime of illegal laundering of government funds sanctioned under the NRHM scheme.  
The ED had registered a total of 14 separate cases in 2012 against Kushwaha and others to probe the alleged financial irregularities in the NRHM scheme taking cognisance of the CBI FIR registered earlier.