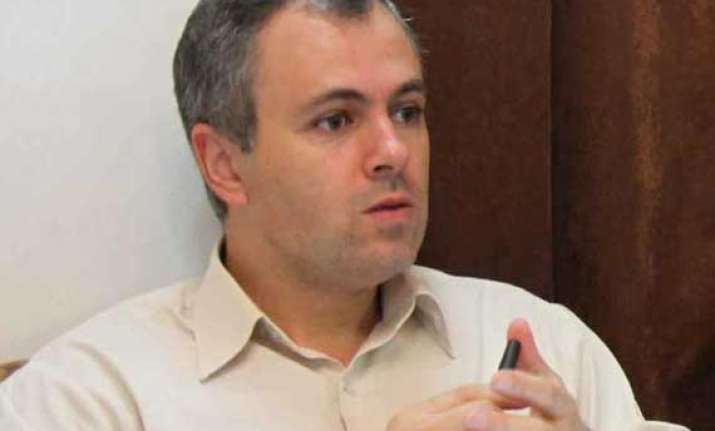 Sheeri (J&K): Jammu and Kashmir Chief Minister Omar Abdullah today said 2014 would be full of challenges for security forces in the state, but maintained that he was not 'worried' about the impact of US troops' withdrawal from Afghanistan.
'This year will be full of challenges but I am not among those who are worried. I know there are some people who are scared about 2014 in view of the upcoming events in Afghanistan as they are of the view that it (withdrawal of US troops) will have a direct impact on the situation in Jammu and Kashmir,' Omar said here, 70 kms from Srinagar.  
Addressing a passing-out parade of 789 recruits of Jammu and Kashmir Police at the Subsidiary Training Centre, the Chief Minister said he was of the opinion that the major and important role in the successes achieved in normalisation of the situation in the state 'was played by us'  
'If I think that whatever happens in Afghanistan will have an impact on Jammu and Kashmir, it means what we have achieved till now has nothing to do with us.
Does it mean the deployment of brave soldiers and officers on the Line of Control to stop infiltration and counter-insurgency grid and the work done by police and intelligence agencies on the ground have not yielded positive results? It will be wrong to say that,' he said.
Omar said, 'If today after 25 years the situation has improved, it is because we have successfully controlled infiltration along the LoC and border. It is also the result of an effective counter insurgency grid that we have been able to suppress militant activities by targeting their leadership.'
The improvement in the situation was also because the people of the state were desirous of peace and wanted to get rid of the gun, the Chief Minister said.