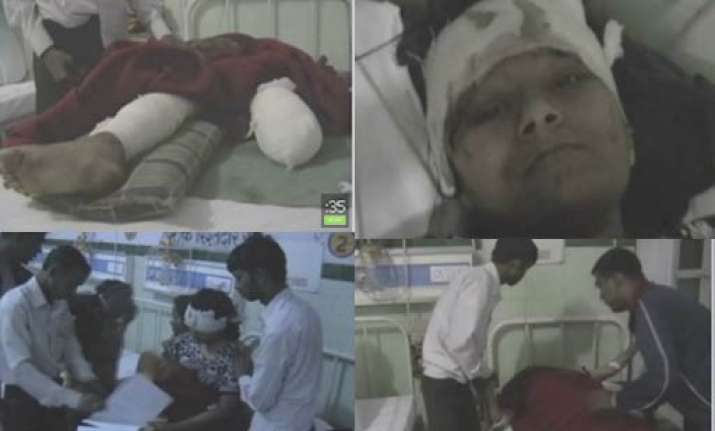 Bareilly, Apr 13: As details of the athlete throwing incident emerged, it has come to light that Arunima alias Sonu Sinha, a national level volleball and football player, lay on the track for nearly four hours, but not a single train driver or guard who passed through that section stopped the train and came forward to help, railway sources said.
 
The incident took place on Monday night between 2 and 3 am, when the robbers pushed Arunima from the Padmavati Express.
 
Arunima had taken the train from Faizabad via Lucknow to find out the result of her interview for a job in CISF in Noida.
 
Arunima lay on the track bleeding with one of her legs severed. Several trains passed on that section at night time, but none of the drivers either didn't notice her, or didn't stop the train even after noticing the girl lying near the tracks.
 
The Government Railway Police took action 36 hours after the incident and that too after the national media played the story. One person has been held on suspicion of robbery.
 
It was left to the vilagers who took a bleeding Arunima at around 6 am to the nearby District Hospital in Bareilly where her leg had to be amputated.
 
The Divisional Railway Manager of Moradabad has ordered an internal inquiry by the RPF commandant and four other officials.  They have been asked to give their report within a week, said A K sinha, Assistant DRM, Moradabad.