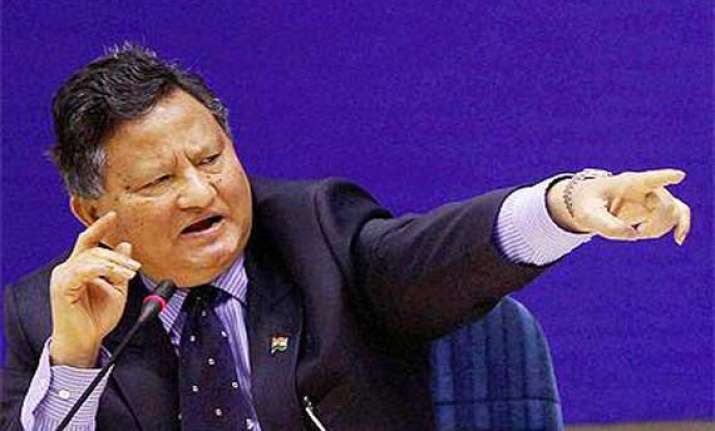 New Delhi: Amid all-out attack by BJP, the Election Commission today said permission to Narendra Modi's rally in Varanasi city was denied after Gujarat police said the venue was not suitable but regretted the "delay" in conveying the decision to the party concerned.
A Gujarat police official, who was part of the Advance Security Liasion team of BJP Prime Minestrial candidate, had "indicated" that the chosen ground for holding the rally was not a "desirable" place for the VIP to attend, Election Commissioner H S Brahma said here. 
The Gujarat police official said it would "not be possible" to hold a rally at the venue as it was "highly congested" and "complicated", Brahma said during an interaction with Indian Women Press Corps.
Modi, who is contesting from Varanasi, was to address the rally in Benia Bagh area of the city yesterday but the district authorities denied permission citing security reasons.