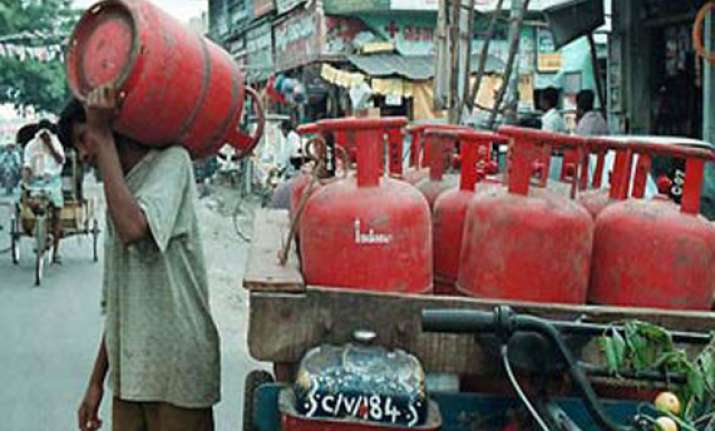 New Delhi, 23: The Petroleum Ministry has turned down a request of the HRD Ministry to allow supply of subsidised LPG cylinders for the mid-day meal programme.  "The request of HRD Ministry has not been agreed to," said Minister of State for HRD Shashi Tharoor.  
In a written reply in Rajya Sabha, he said Petroleum Ministry has advised that the additional burden could be compensated to the HRD Ministry through the budgetary provision for mid-day meal scheme.  The cap on LPG cylinder will put an additional burden of Rs 653 crore on the scheme.
Worried that the mid-day meal programme could be hit by the cap on subsidised LPG cylinders, the then HRD Minister Kapil Sibal had written to the Petroleum Ministry in October suggesting that it consider providing subsidised LPG cylinders for the current fiscal year.
He had also suggested that the decision on whether to make an exception for the scheme could be revisited at the time of finalising the Budget for 2013-14.  If the subsidy available for the scheme was withdrawn, the Centre would need to compensate the States for the increased cooking fuel cost.
"The government would, therefore, have to bear the expenses on fuel cost in the form of subsidy for LPG cylinders or in the form of compensation for the increased cooking cost," Sibal had said.
Recently, HRD Minister M M Pallam Raju had said, "We are still working for a solution and I am sure that there will be one shortly. We will not compromise on the quality and quantity of food."