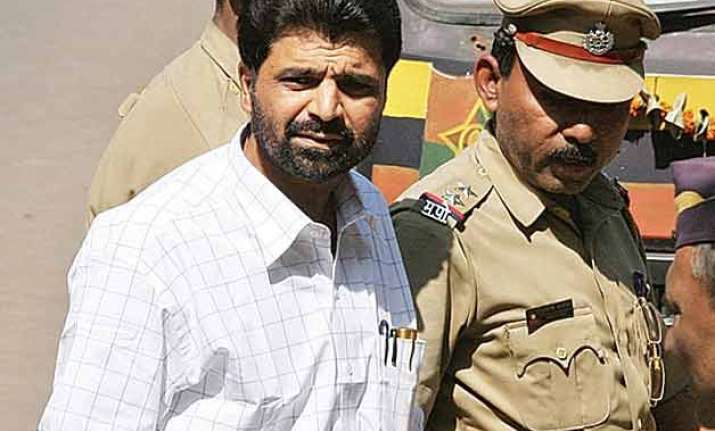 New Delhi: With suspense building over Mumbai serial blasts death rowconvict Yakub Memon's fate, the debate over whether he was unfairly treated by Indian establishment is also gaining momentum.
The controversy surrounding the case, whether CBI backtracked on its alleged promise of going soft on Yakub in exchange for information on other key conspirators of the blast including his elder brother 'Tiger' Memon, Dawood Ibrahim and their patrons in the ISI- took a new turn after a senior CBI officer denied that any secret deal was stuck with the the younger Memon sibling.
Shantanu Sen, who was the head of the CBI's special task force that investigated the blasts, said no secret deal had been struck, although he said the agency used its contacts in Pakistan to "induce the Memons to believe that their safety lay in India".
"We learnt, very confidentially from our sources, that as far as the Memon family was concerned, there was an internal disagreement among them," he told NDTV.
Tiger was reportedly against returning to India but Yakub and his family were feeling claustrophobic under ISI protected environment in Paksitan.
Sen rejected the argument that Yakub was lured into India with a promise, he said "We learnt from our sources that there was internal disagreement between the Memon family on staying in Pakistan. They (Yakub and his family) felt unsafe, 'ghutan' (claustrophobic). They also felt that maybe they will not be able to survive this atmosphere and maybe Pakistanis will not trust them,"
Admitting Yakub's co-operation helped in bringing back other convicts Sen said "After Yakub returned, he was instrumental in bringing back other family members from Pakistan including two brothers who have been given the life sentence. Out of 11, only four have been convicted. The rest of them have not been convicted. His parents got bail and then they died"
The statement is in sync with the account of former top RAW officer B Raman who in a column that was published posthumously earlier this week that Memon had cooperated with investigators and does not deserve the death penalty, though his role in the terror attack is clear.