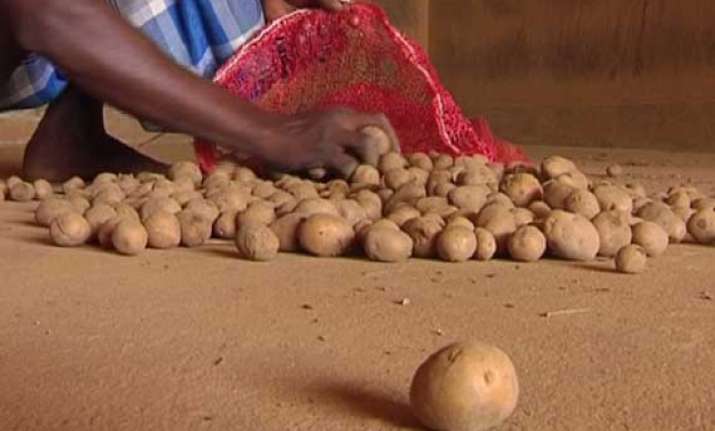 Bhubaneswar: There is no potato crisis in Odisha but transportation of the tuber from West Bengal was restricted again after a brief respite for about a week, the state government said yesterday.
"There is information about some potato-laden trucks not being allowed into Odisha from West Bengal, but there is absolutely no need to panic as we have sufficient stocks," said Food Supply and Consumer Welfare Minister Sanjay Dasburma.
Stressing that there was no possibility of any potato crisis, Dasburma told PTI that since the earlier 'undeclared restriction' by West Bengal was lifted on August 17, as many as 1,448 potato-laden trucks had come in to Odisha through the Laxman Nath Road check gate.
Similarly, over 400 such trucks came in through the Jamsolaghat check gate, he said, adding that each truck carried about 16 tonnes of potato.
Stating that the fresh restriction would be short-lived, Dasburma said he had spoken to some traders in West Bengal regarding the problem and it was expected to be sorted out in a day or so.
Potato growers as well as traders in West Bengal had suffered substantial losses due to the last spell of restriction imposed on the transportation of the tuber, he claimed.
The fresh restriction has led to a rise in potato prices to Rs 28-30/kg, but Dasburma said the government was well aware of the situation and has sufficient stocks for one month.
He said he has asked officials to take immediate steps to strengthen market intelligence to prevent hoarding of potato.
Stock position in cold storages would also be monitored and controlled, he added.