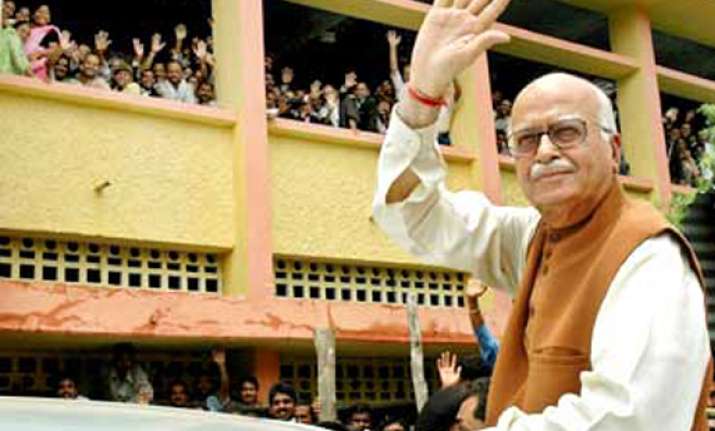 Itanagar, Oct 20: Arunachal Pradesh is an integral part of India and there cannot be any compromise on the issue, BJP leader L K Advani said today.

Addressing a meeting at Naharlagun near here as part of his yatra, Advani said his party's stand is clear and it would not compromise on the issue although China has laid claims to the territory.

He said the BJP's stand was conveyed to Chinese President Hu Jintao during his visit to New Delhi, Advani said.

"Arunachalees are patriots and by adopting Hindi as their lingua-franca they have proven not only their adaptability but they are also a true picture of unity in diversity," he said.
 
"Today's programme coincides with the Chinese aggression on October 20 in 1962 amidst the then Indian government's 'Hindi-Chini bhai bhai' policy which had left the then Prime Minister Jawaharlal Nehru devastated and shocked," he said.

"Since the sudden Chinese attack, it has been BJP's avowed policy to give special treatment to all Arunachal issues," Advani said and reiterated that there cannot be any compromise on the territory of Arunachal, Jammu and Kashmir or any part under Chinese occupation.

Advani lauded the people of Arunachal for their spirit of hospitality and the peace-loving nature of the tribals of the state.