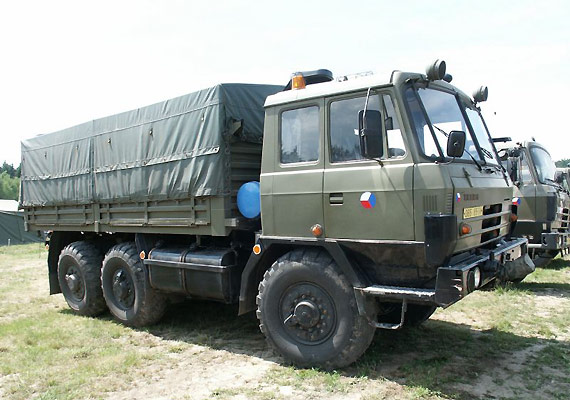 New Delhi, Mar 26: None of the three services has complained against the British origin TATRA trucks, which are in the news in the wake of Army chief Gen V K Sngh's allegation of offer of bribes to him by a lobbyist.  
"We have never received any complaint from the armed forces. Yet there are certain after sales service issues which keep coming up as they were procured over a period of 10-12 years.
"Some of them are quite old and needs servicing and repair. Whenever we get request for replacement of parts BEML has been doing it," Joint Secretary (Land Systems) in the Defence Ministry Rashmi Verma told reporters here.  
She was asked to comment on the performance of these trucks and whether the forces ever complained on their serviceability and availability of spares in light of Army chief's remarks.
Gen Singh in a media interview has claimed that a lobbyist had offered him a bribe of Rs 14 crore to clear a procurement of tranche of 600 'substandard' vehicles.  
He did not name the make of the vehicles but in a press release issued by the Army on March 5 there is reference to retired Lt Gen Tejinder Singh who was accused of offering a bribe on behalf of Tatra and Vetra Limited, which supplies vehicles to BEML.
Asked why the contract for manufacturing these trucks was not awarded to any other company except BEML and why competitive bidding process was not followed, Verma said that no other Indian company fulfilled the requirement expressed by the forces.
"Procurement of these trucks was made on certain General Service Qualitative Requirements (GSQR) prescribed by the forces and no other Indian company was making a truck which satisfied these GSQR," she said.
Verma said recently the GSQR for these trucks have been modified to enable competitive bidding and added that, "now it is done on open competitive bidding."
On the number of these trucks being used by the Indian Army, she said, "There are 7000 Tatra trucks with the Army since 1986. There have been no complaint with the quality and these are all-weather trucks with a flexible axle and are one of their kind."