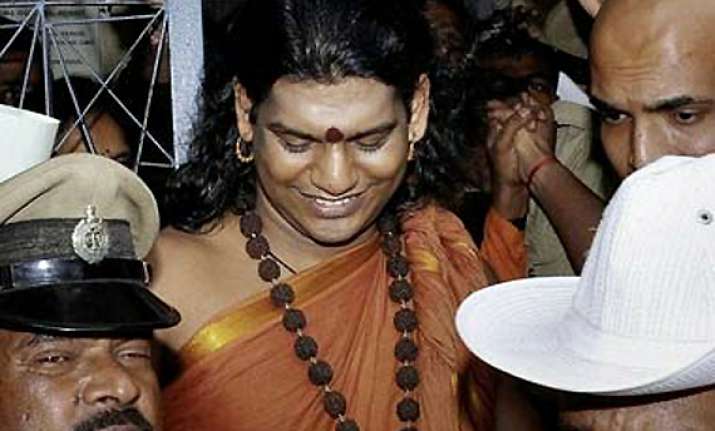 Madurai, Jun 23: Police today informed the Madras High Court bench here that they had registered a case against controversial self-styled godman Nityananda and two others for allegedly providing devotees holy water mixed with drugs.
When the case came up for hearing before Justice A Selvam, the government advocate said police had registered a case under relevant sections against Nityananda and two others on a complaint by petitioner M Solaikannan of Hindu Makkal Katchi that a case had not been registered.
Solaikannnan said he had filed the petition as police had not acted on his complaint to test the nature of the water given to the devotees and to take necessary action.