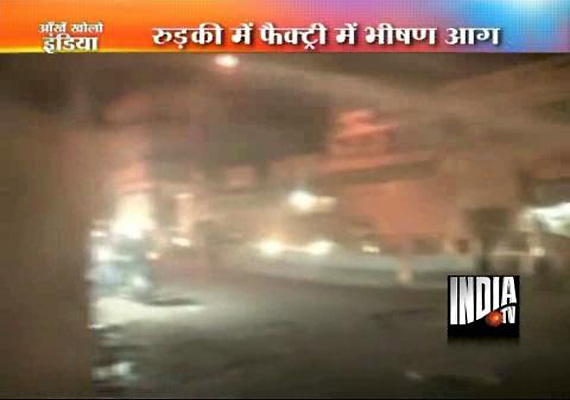 Roorkee, Feb 9: Nine employees, including an assistant general manager, were charred to death when a major fire broke out at the factory of electronics manufacturing company Onida at Mandawali in Manglaur area of Haridwar district on Wednesday night, police said.

The fire  continued to rage till Thursday night in a part of the factory premises. Eight fire tenders were battling the flames, Deputy Superintendent of Police, Manglaur, Arun Kumar Pandey said.

A search and rescue operation is being conducted and nine bodies have been recovered from the factory, he said.

Pandey said there might have been more workers trapped inside the factory, which manufactures washing machines.

He said the exact cause of the fire was still not known but the welding process going on in the upper floor of the building might have caused the fire.

Senior police and administrative officials were supervising the rescue operation which was continuing round-the-clock.

Fire tenders from nearby areas like Muzaffarnagar and Saharanpur were also called to douse the blaze.

"Major part of the fire has come under control. But in some areas, heavy smoke is hampering rescue work,"  Pandey said.

Sunil Jham, assistant general manager of the factory was among those killed in the fire, another police official said adding the factory administration has provided a list of 11 missing people. "We believe two more people are inside the factory," he said, adding most of the bodies were charred beyond recognition.

Pandey said, "We are unable to identify the bodies as most of them are beyond recognition." A DNA test will be conducted to establish the identity of these bodies, he said.