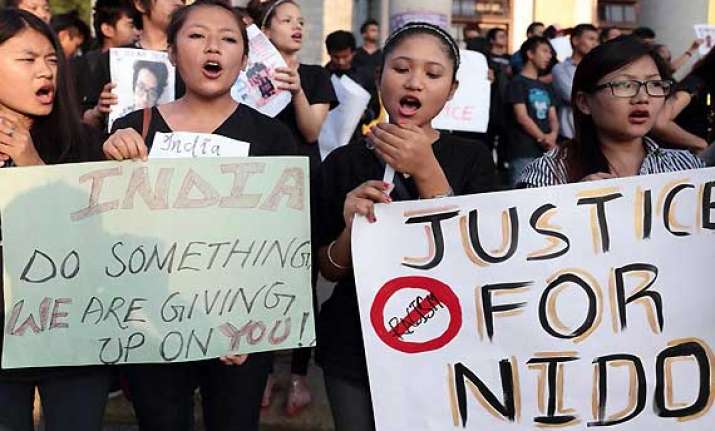 New Delhi: The Centre on Thursday decided to set up a high power committee to look into the problems of north east students in Dehli.  
The six member committee will be headed by the senior IAS officer M P Bezbaruah. The committee will have to submit its report within two months.
The MPs from north east had raised question over the role of Dehli Police in Nido Taniam case.
Taniam, son of Arunachal Pradesh Congress legislator Nido Pavitra, died after being allegedly thrashed by some shopkeepers in Lajpat Nagar.
Meanwhile, a delegation of north east MPs meet Rahul Gandh at his residence. Sushil Kumar Shinde was also present in the meeting.