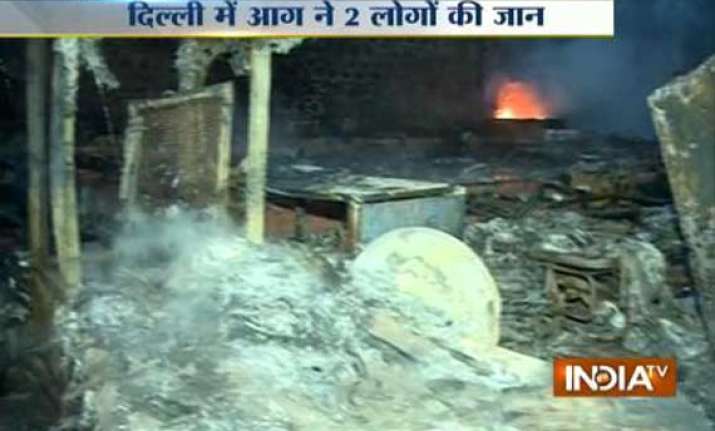 New Delhi: Two senior citizens lost their lives after an old age home building in Vasant Kunj caught  fire today morning.
The old age home was run by an NGO- The Earth Saviours Foundation and had almost 150 senior citizens as its residents.
Fire was massive,it took hours for  the fire officials to bring it under control though the reason of the fire is still not known.
The Earth Saviours Foundation was running this home on a leased private plot for last five years.
Today this home has turned into ashes and last year senior citizens here were forced onto the streets after the lease of the plot ended in October last year.