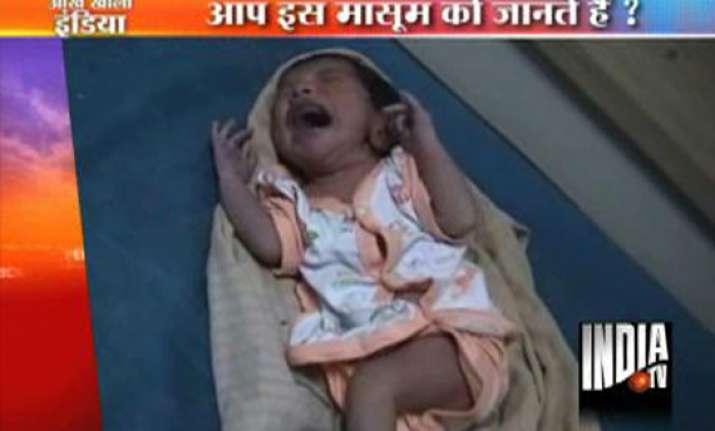 Noida, Apr 5: A two day old baby girl has been found abandoned at the 'Chhalera' village bus stop of Noida, sector 37.
The baby was wrapped in a cloth-sheet. The Police have admitted her in the government hospital of Noida, sector 37.
Police investigations are on for finding the parents of this innocent but hapless girl.