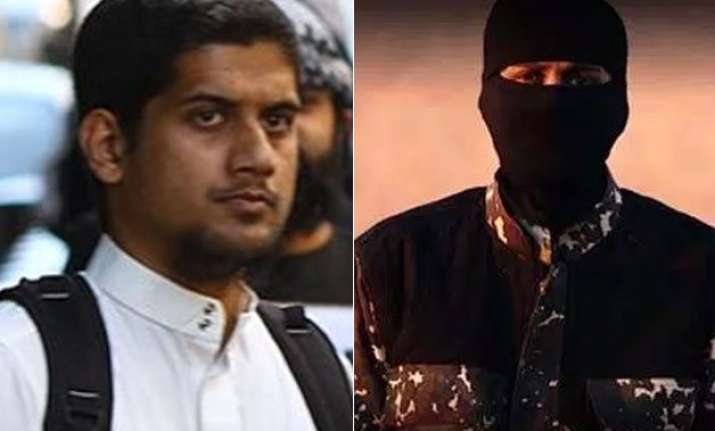 New Delhi: The 'new Jihadi John', Siddhartha Dhar, who appeared in the latest ISIS video threatening UK is believed to be an Indian-origin British Muslim convert.
After watching the video, Dhar's family claimed that they have noticed some similarities between the voice of the masked man and their son but they are not sure about it.
One of Dhar's former business associates claimed that he had no doubt the voice on the video was that of Dhar.
In the video released on Sunday, before executing five men who appeared shackled and dressed in orange boiler suits, a masked ISIS man with British accent threatened to invade the UK and called British PM David Cameron an 'imbecile'.
The footage revived memories of 'Jihadi John' - a British ISIS member who in past appeared in several videos in which hostages were killed before his own death was reported in an air strike late last year.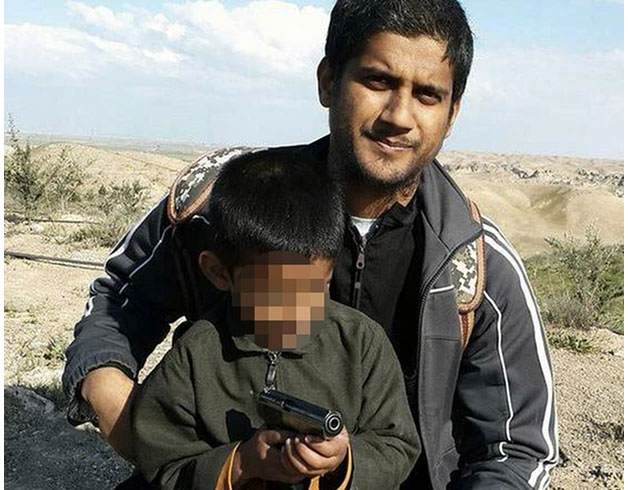 Here are 10 facts you should know about this suspected Indian-origin 'jihadi john'
1. 32-year-old Siddhartha Dhar, also known as Abu Rumaysah, was born in London in a Hindu family.
2. He converted to Islam, more than 10 years ago, after meeting his now-wife.
3. Dhar ran a business renting out bouncy castles in London before converting to Islam and joining radical Islamist group al-Muhajiroun.
4. Following his conversion, he became a leading member and speaker for the al-Muhajiroun network.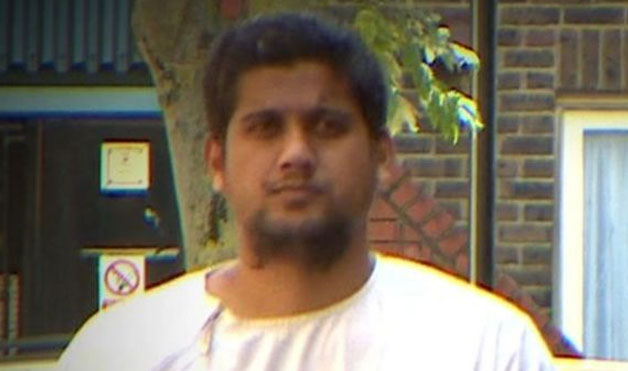 5. He was arrested in 2014 by terror cops but managed to flee Britain to Syria with his pregnant wife and their four children.
6. Police had banned him from travelling and ordered him to hand in his passport. However, he boarded a coach for Paris at London's Victoria Station, along with his wife and children.
7. Weeks later, he announced his arrival in Syria by posting an image online of himself holding a rifle, and his newborn and fourth child.
8. In May last year, he had published a sort of travel guide for would-be fellow travellers. The 40-page document, which opens with an image of a fictional battle on the edge of Jerusalem, is designed to encourage Muslims to join Islamic State.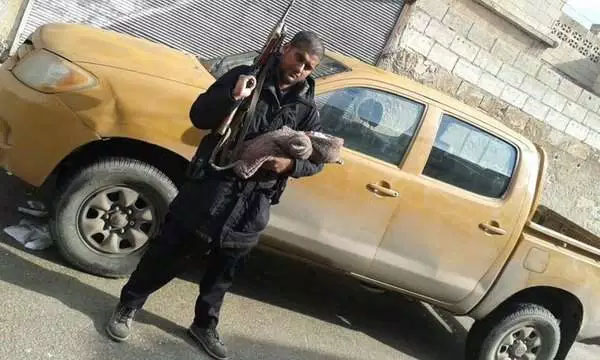 9. In the months leading up to his arrest, Dhar was accused of calling for the imposition of Sharia law in Britain.
10. Dhar's former neighbours from Walthamstow in east London claimed that his wife was more devout than him and she may have put him on the path to extremism.