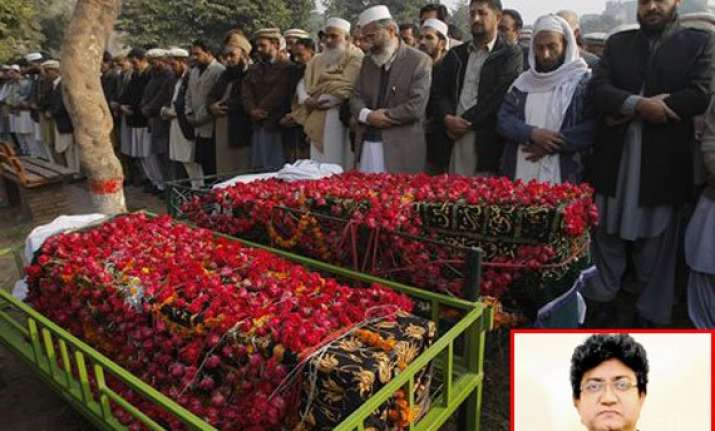 New Delhi: Netizens are mourning the horrible Peshawar school massacre on digital platforms, with several of them taking recourse to verse.
One of them, Suresh Talwar has penned these lines:
"Maa kaash mai aj school na jaata,  
Shayad tumhe phir se dekh pata
(Mom, I wished I hadn't gone to school today,
I would have been alive to watch you)
Teri awaz sunney ko kaan taras rahe hai,
Dekho na maa baarudo k gole baras rahe hai
(My ears are waiting to hear your voice
Look, Mom! shells are exploding)
Saare baache apni apni maa ko pukar rahe hai,
Maa ye log hume kyu maar rahe hai
(All the children are screaming for their moms
Mom, tell me why are they killing us?)
Tiffin me di tumari roti bhi nahi khaai hai,
Maa aaj golion ne meri bhook mitaai hai
(I haven't eaten the roti that you have packed in my tiffin Mom, I have taken bullets today instead of roti)
Papa se kehna ab mujhe school lene na aaye,
Dekh nahi paunga unhe mera janaza uthaaye
(Tell Papa, he must not come to pick me up from school I won't be able to watch him carry my coffin)
Mere jaane se apna hausla mat khona,
Maa mujhse bichhad kar tum mat rona
(Don't lose your heart over my leaving
Mom, don't weep for me, don't!)
Mere khilone ,meri kitabe , mera basta,
Janta hu teri aankhe dekhti rahegi roz mera rasta
(My toys, my books, my bag,
I know, your eyes would be searching for me day in and day out)
bhaiyya se kehna uska sathi rooth gaya hai,
bachpan ka humara sath chhott gaya hai
(Tell bhaiya, his friend is sulking
His childhood friend will no more be with him)
Appi se kehna mere liye aansu na bahaye,
Roz meri tasveer ko chota sa phhol chadaye
(Tell my sister, not to weep
Let her offer a small flower every day to my picture)
Teri yaado me, khwabo me, zikr me, reh jaunga,
(I shall remain in your memories, your dreams, your mentions)
Maa mai ab kabhi wapas nahi aaunga…
Maa mai ab kabhi wapas nahi aaunga… Peshawar Episode still haunting me"
(Mom, I'm never going to return
Mom, I'm never going to return)
This is what noted Bollywood lyricist Prasoon Joshi wrote: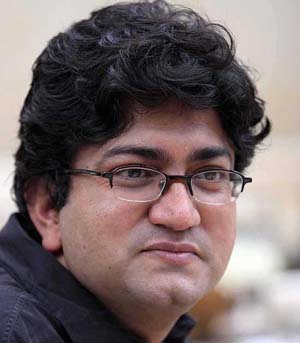 "Jab bachpan tumhari god mein aaney se katraange lage Jab maa ki kokh se jhankti zindagi baahar aaney se ghabrane lage Samjho kuch galat hai...
(When childhood is hesitant to sit in your lap
When life that watches out from a mother's womb is afraid of coming out, Know, something is wrong)
Jab talwaarein phoolon par zor aazmane lagein Jab masoom ankhon mein khauf nazar aane lagey Samjho kuch galat hai...
(when swords use their force on flowers
When innocent eyes show fear
Know, something is wrong)
Jab oas ki boondon ko hatheliyon pe nahin, hathiyaaron ki nok par theherna ho Jab nanhe nanhe talwon ko aag se guzarnaa ho Samjho kuch galat hai..
(When the early morning dew sits still on the edge of weapons, not palms, When the soft feet of tiny tots have to walk on fire Know, something is wrong)
Jab kilkariyan saham jayein
Jab totli boliyaan khamosh ho jayein
Samjho kuch galat hai..
(When squeals of kids stop suddenly in fear
When the sweet stutter of kids go silent
Know, something is wrong)
Kuch nahin, bahut kuch galat hai
Kyonki zor se baarish honi chahiye thi poori duniya mein
har jagah tapakne chahiye the aansoo
Rona chahiye tha uparwale ko aasmaan se
Phoot Phoot kar
sharm se jhukni chaiye thee, insaani sabhyata ki gardanein
(Not some, but most of the things have gone wrong
It should have rained heavily across the world
Rains of tears should have fallen everywhere
One who is above should have wept from the skies
Torrentially,
The necks of human civilization should have hung in shame)
Shok nahin, sock ka waqt hai
Maatam nahin, sawalon ka waqt hai
Agar iske baad bhi sar utha kar khada ho sakta hai insaan Samjho ki kuch galat hai."
(It's the time of thoughts, not mourning
It's the time of questions, not gloom
And yet, even after all this, if humans can walk with heads high, Know, something is wrong)