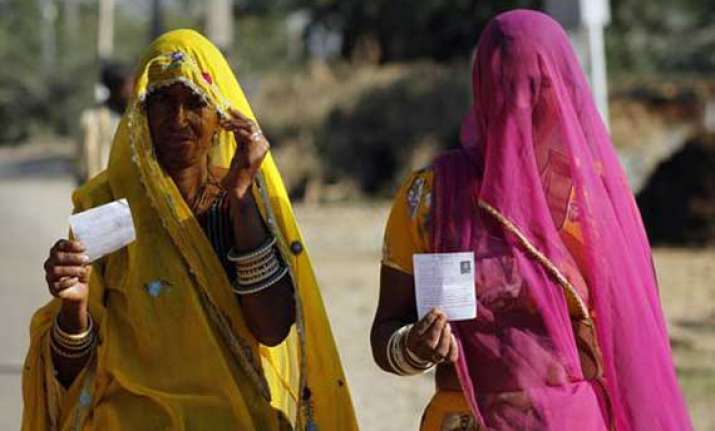 Jaipur: Nearly a third of the 34 million voters in Rajasthan's 20 Lok Sabha constituencies cast their ballots by noon Thursday, with people turning up early at the polling booths before the sun began to beat down on them.
Over 29 percent of more than 3.45 crore voters had cast their votes in the first five hours of balloting in the first phase of Rajasthan election for 20 of the 25 Lok Sabha seats.
The first phase voting is taking place in Jaipur, Jaipur rural, Sikar, Jhunjhunu, Churu, Bikaner, Nagaur, Jodhpur, Barmer, Jalore, Udaipur, Chittorgarh, Sri Ganganagar, Bhilwara, Ajmer, Rajsamand, Pali, Kota, Jhalawar and Banswara constituencies.
Long queues were seen since early morning and in some places people were seen standing in front of polling booths even before start of the voting.
"The polling has been peaceful so far and is expected to pick up later in the afternoon. As per tentative information from across the state, over 29.30 percent of voters have cast their votes till noon," an election department official told IANS.