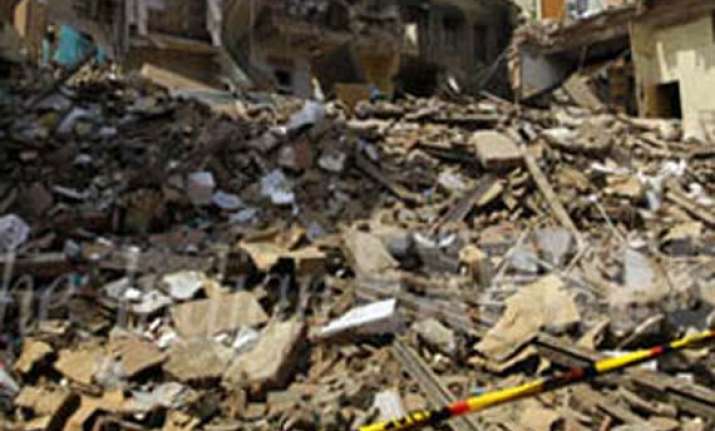 New Delhi: North Delhi Municipal Corporation yesterday ordered a probe into the collapse of a three-storeybuilding in Bara Hindu Rao area, which  claimed two lives, and has sought report within three days.
"We have ordered an inquiry into the collapse by the Additional Commissioner in-charge of the Zone to find out the reason and report within three days to see if any lapses were there on the part of the MCD officials," NDMC Commissioner Praveen Gupta said.
The Commissioner said that if anyone is found guilty, then strict action will be taken against them.
"The building falling under Sadar Paharganj Zone, was 60-70 years old but had not been declared dangerous yet by the MCD. We usually do pre-monsoon survey for dangerous buildings.
And, so the report that we have sought will also make it clear whether the survey was done or not. And, if anyone is found guilty, strict action will be taken against them," Gupta said.
A father-son duo was killed in the mishap. The congested area is being cleared of the debris manually and with help of small hand carts and auto tippers, NDMC public relations officer Yogendra Singh Mann said.
Meanwhile, according to a report released yesterday by the NDMC on the conditions of houses and dangerous building in north Delhi for 2013-14, a total of 28 houses were found as dangerous.
In the six zones under the corporation, 15 dangerous houses were found in the City Zone and 12 in the Sahar Paharganj Zone, where the collapse took place yesterday.
Karol Bagh Zone posted one case while Civil Line, Narela and Rohini Zones saw no such cases, the report said.