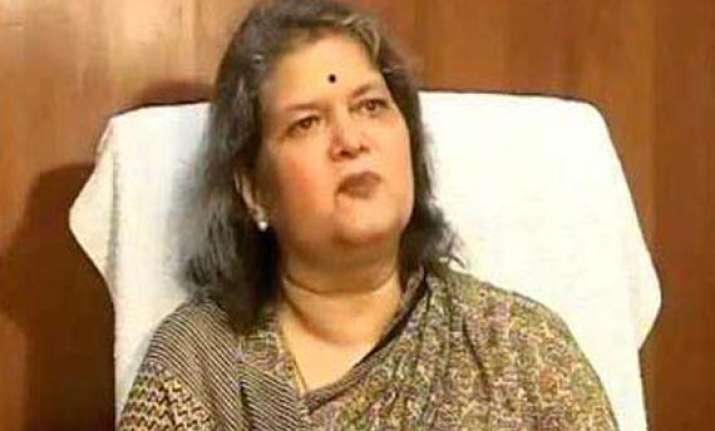 New Delhi, Jun 11: As a mark of respect to the courageous spirit of the 23-year-old victim of the Delhi gang rape case, the new headquarter of the National Commission for Women (NCW) will be known as 'Nirbhaya Bhawan'.
President Pranab Mukherjee would lay the foundation stone of the building that will come up in Jasola in South Western Delhi.
"We have decided to name the building after the lady who fought the courageous battle in the most adverse and painful circumstances. And it is important for women in the country to be 'Nirbhaya' (without fear)," NCW chairperson Mamata Sharma said.
"The government has already constituted a fund known as Nirbhaya fund. It is important that half the population of the country can live without fear," she added.
Sources said that there was initially some resistance from the Women and Child Development Ministry to the idea of naming the building as 'Nirbhaya bhawan'.
They said that there was a view within a section that National Commission for Women (NCW) building should be named after the institution itself so that it is earlier for those who need it to realise its presence.
However, the NCW decided to go ahead with the idea of naming its building after the courageous victim as it felt that the name had become a symbol in itself.
The 23-year-old paramedical student was raped and brutally assaulted by six persons in a moving bus in the Capital on December 16 last year. She succumbed to her injuries at a Singapore hospital on December 29.
The incident sparked national outrage. In the extensive media coverage that followed the incident, her real name was not revealed. However, many came to identify her with the name 'Nirbhaya' which a section of media chose for her.