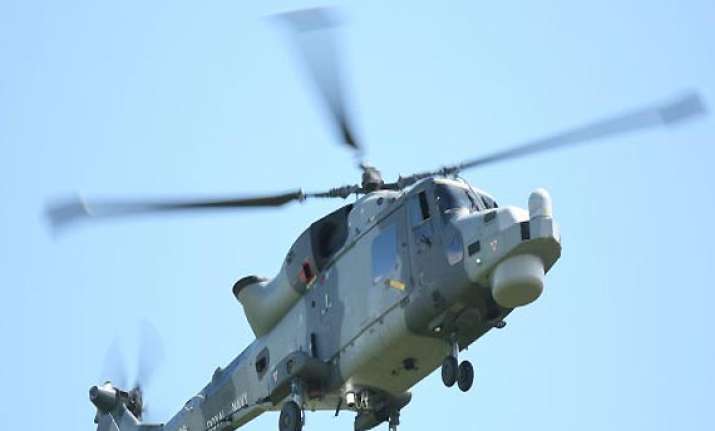 Rameswaram : In a second such incident since last month, a Naval helicopter with three personnel onboard today made an emergency landing on a sand dune near Dhanushkodi, about 20 km from here, after its engine developed snag.
The INS 481 helicopter left the INS Parundu naval base at Uchipuli near here at 6 AM and was returning around 8 AM when it developed snag and made the emergency landing at Arichalmunai, official sources said.
All three naval personnel, including two pilots, had a narrow escape as the chopper landed on a sand dune.  
On September 17, another Naval helicopter also carrying three personnel made an emergency landing on grassland between Panaikulam and Chittarkottai, about 40 km from Ramanathapuram, the district headquarter town, after its engine developed a technical snag, officials said.