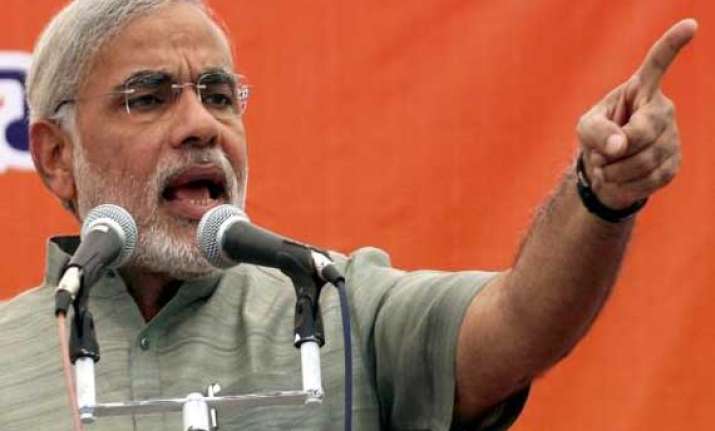 Srinagar: Prime Minister Narendra Modi's visit to Jammu and Kashmir Friday is seen as a tough political call as it comes in the wake of a raging row over a demand for revoking Article 370 of the constitution that gives special status to the state.
On his maiden visit to the state after assuming office, the prime minister has a busy schedule encompassing development and security.
But what remains understated is that Modi is perhaps the first prime minister of the country who is politically opposed by both the separatists and the National Conference (NC).
Kashmiri separatist leaders, including Syed Ali Geelani, Mirwaiz Umer Farooq, Muhammad Yasin Malik and Shabir Ahmad Shah, have all called for a complete shutdown Friday.
Geelani had earlier called for "peaceful protests" but later changed his appeal to a complete shutdown across the Valley.
He said the strike was not against Modi as a person, but against the visit of "the prime minister of a country that has subjugated Kashmiris".
While the response of the separatists has been on expected lines, Chief Minister Omar Abdullah has issued a made that is highly critical of New Delhi's approach to the Kashmir.
In a statement made in Ramban district of Jammu region Tuesday, Omar Abdullah said Kashmir problem is not one that can be resolved through economic packages.
He even cautioned those trying to rake up a controversy over the abrogation of Article 370 that gives special status to the state.
"I have repeatedly and vehemently highlighted that Jammu and Kashmir cannot be equated with other states of India.