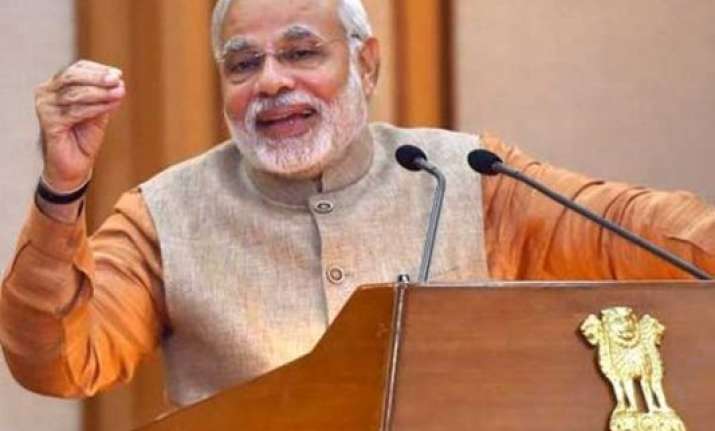 New Delhi: As he completes 100 days in office Sep 2, Prime Minister Narendra Modi's popularity is still running high as he unleashes a new style of governance and is surprising everyone with his grasp of foreign policy expertise few thought he had it in him.

Barring his most bitter critics, the widespread view seems to be that Modi, who turns 64 Sep 17, is proving to be a prime minister the country has lacked in recent decades - strong, decisive and pro-active. His Bharatiya Janata Party (BJP) certainly thinks so.




"Modi has taken bold decisions and has provided the direction on which government policies will unfold in the months and years to come," said BJP spokesman G.V.L. Narasimha Rao, who interacts closely with the veteran politician.

"There is a sea change in the last three months in the way the government functions," Rao told IANS, comparing it with a decade of Congress rule. "Modi has empowered the bureaucracy and given a clear direction to the political leadership."