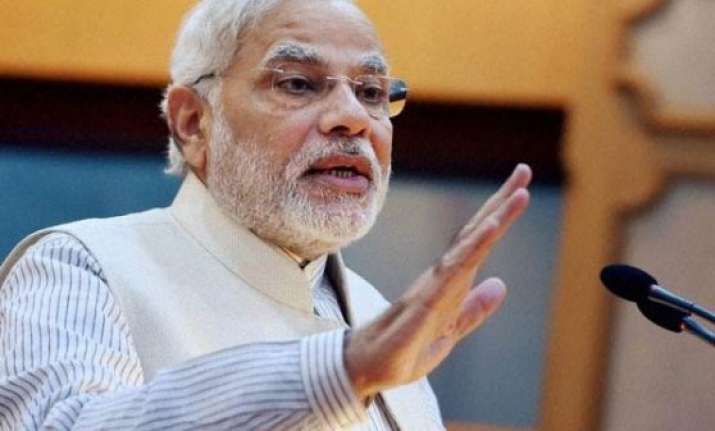 New Delhi: Prime Minister Narendra Modi has ordered government officers to clean up their offices including toilets to celebrate Mahatma Gandhi's birthday on October 2.
Besides, they have been also asked to take 'Cleanliness Pledge' on Gandhi Jayanti that they will work 100 hours every year to keep their neighbourhood spic-and-span.
According to government's directive, all the offices will open on October 2, 2014 in the forenoon and officers/officials will have to report at 9 am. A senior officer will administer the 'Cleanliness Pledge' to all the employees at 9.30 am. Thereafter, the officers/officials will voluntarily carry out cleaning of their office premises from inside and outside.
The Prime Minister will launch the 'Swachh Bharat Abhiyan' on October 2. The mission aims at making India an open defecation free country by 2019, coinciding with the celebration of 150th birth anniversary of Mahatma Gandhi.
Cleanliness Pledge:
"It is our duty that I will clean the country to serve Mother India. I take oath that I will remain conscious about sanitary practices and devote time for that. I will devote 100 hours every year meaning two hours every week for reaching this goal.
I will start the cleanliness drive from myself, my family, my neighbourhood and my workplace. I believe that countries which are clean because their citizens believe in sanitary practices. The pledge that I am taking, I will administer to 100 others. I will try that those 100 also work towards hygiene and sanitation."