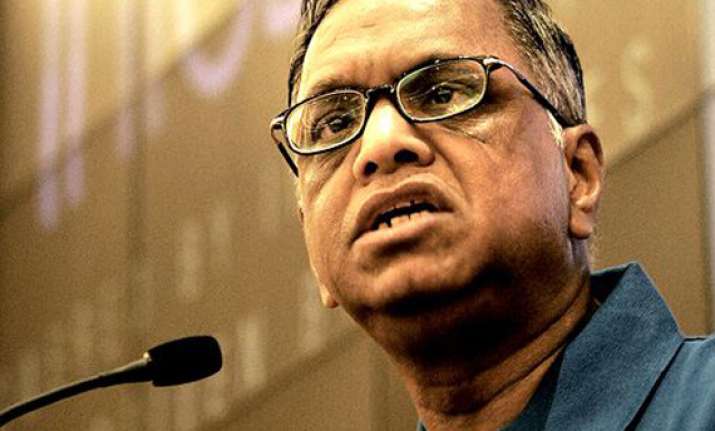 Bangalore, Jan 29: Software icon N R Narayana Murthy has advocated a three-language formula in Indian schools to boost employment opportunities and slammed people in power who are advocating only local language education for the poor while sending their wards to English-medium institutions. 

"All the leaders that I know of - whether corporate leaders, bureaucrats, politicians - they send their children to English-medium schools. Why are they saying it's (English-medium education) is bad for poorer people?", the Co-Founder of Infosys asked.

Murthy was speaking at a function here last night to release the book 'Upwordly Mobile' written by Ranjini Manian, Founder and CEO of cross-cultural training and services firm Global Adjustment.

"So, if we want the poorer people also to have opportunities, then we have to create opportunities for poorer people also to allow them learn whatever they want." Murthy, Chairman Emeritus at the Bangalore-headquartered, NASDAQ-listed IT major, admitted that "the sad thing about all of us, including me...older people is that we make decisions with our mindset."

"We make decisions with our capability. We think that children are limited in their capability as I am at my age.  That's not true. My personal feeling is that children are extremely smart," he said.

Murthy called for creating a policy whereby every child is given full freedom to pursue mother-tongue, the language of the country and English.