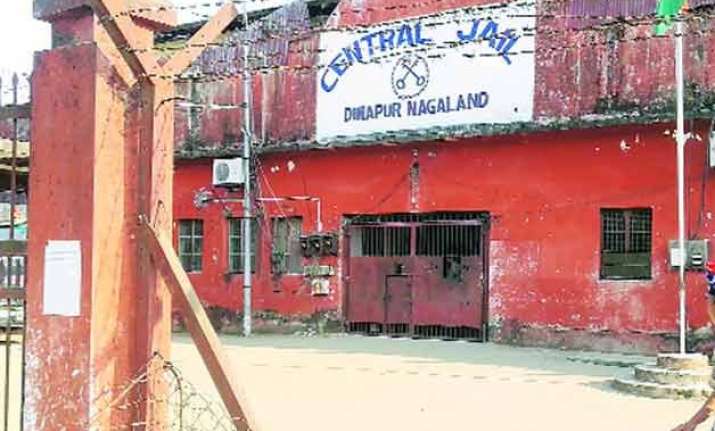 New Delhi: An internal probe by Nagaland police into lynching of a rape accused by a mob has stated that there was at least one former inmate in the crowd  who was familiar with the jail's layout.
Indian Express reported that 25 out of 43 arrested persons in connection with the case played a 'very important role' in lynching.
ALSO READ: Situation under control in Dimapur, 43 arrests made
Officials, as part of the probe, reconstructed the incidents that took place on March 5 from the time the mob reached the jail, to when it crossed the gates, till the moment the accused was lynched, stripped and dragged outside.
The report stated that staff of Dimapur Central Jail had kept shifting the accused, Syed Sharif Khan, to different cells and hid him from the crowd.
When reports of the rape first surfaced on March 4, eight days after the victim had lodged complaint, students joined a protest march to the District Collector's office. On March 5, the Naga Students' Federation appealed to the students to disperse. But an 'outraged' section incited the rest to move towards the jail. Eight companies of state police were pressed into service to ensure no untoward incident took place as agitators estimated to be 9,000 were marching.
Nagaland IGP Wabang Jamir said that it was then a former inmate in the mob recalled that the jail courtyard led to separate row of cells at the north-eastern corner behind the common barracks. The mob attacked that separate cell and found Khan hidden in one of the toilets.
Police now said that these findings will now be submitted to the official inquiry.