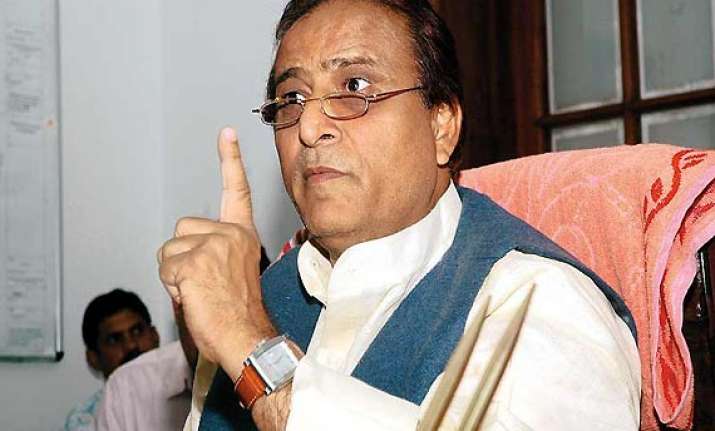 New Delhi: Samajwadi Party leader Azam Khan has kicked up another controversy when he said it was "Muslim soldiers" who fought for India's victory in the 1999 Kargil war against Pakistan.
The controversy-prone Khan, a minister in the Uttar Pradesh government, dragged the Kargil conflict into the ongoing high voltage Lok Sabha campaign at an election rally in Ghaziabad last night.
"No Hindu was behind the Kargil win (in 1999). Muslim soldiers chanting 'Allahu Akbar' clinched the hills of Kargil for India," Khan said at a rally on Monday.
Reacting to Khan's statement, former army chief General VK Singh said it wasn't any particular community but "Indians" who won the battle for India.
As Samajwadi Party tries hard to portray itself as a secular party, Azam Khan's remarks is likely to leave the party high command fuming.