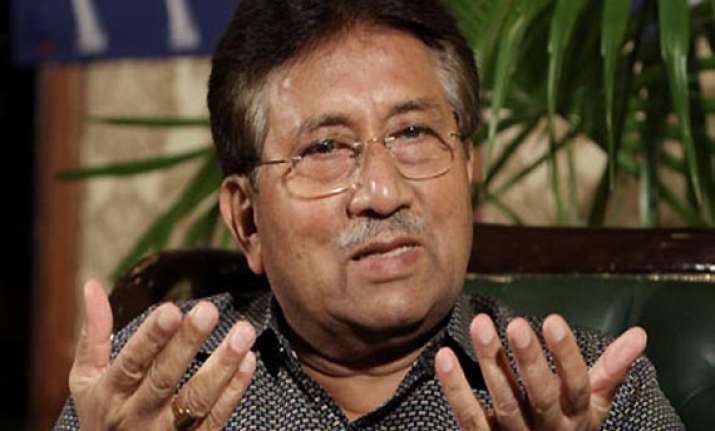 Patna: As the political scene hots up, former Pakistan President Pervez Musharraf has been dragged into the fight between LJP chief Ram Vilas Paswan and Bihar Chief Minister Nitish Kumar.
The spark for the confrontation ahead of the Lok Sabha elections came when Kumar raised questions on Paswan's return to the BJP-led NDA and his lavish praise of Narendra Modi 12 years after quitting the alliance over the 2002 post-Godhra riots in Gujarat.
A day after Kumar targeted him, Paswan today rubbished the JD(U) leader's insinuation that he had taken pride when he was asked by Musharraf during an interaction with the President as to whether he was the leader who resigned from the Union Cabinet over the Gujarat riots.
Quizzed by reporters during his maiden press conference in Patna since returning to the NDA, Paswan said he had merely answered in the affirmative when the erstwhile Pakistan leader made the inquiry.
"After giving my introduction when General Musharraf asked me if I am the leader who had resigned over 2002 Gujarat riots I said yes. What wrong did I do?" he asked.
Paswan was part of the delegation of Indian MPs which visited Pakistan in 2003 and which included RJD chief Lalu Prasad.
Attacking Paswan for praising the BJP Prime Ministerial candidate, Kumar yesterday asked if he was not the same leader who had introduced himself to Musharraf as the one who left NDA over the 2002 riots.