Follow us on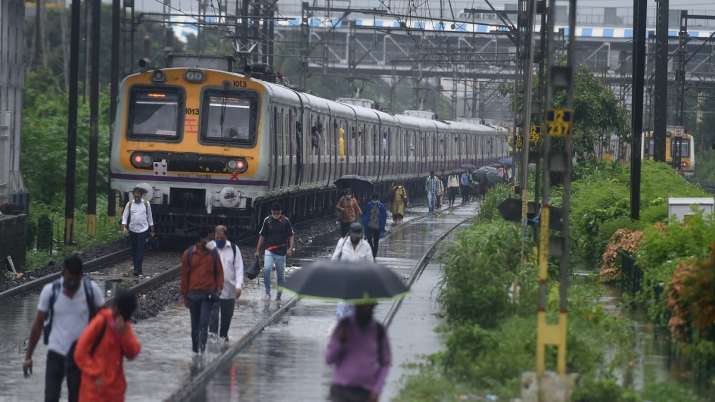 Mumbai local train services will start from August 15 for people who have taken both the doses of COVID19 vaccine, Maharashtra Chief Minister Uddhav Thackeray announced on Sunday.
Addressing media today, Chief Minister Uddhav Thackeray said, "passengers can download (local) train passes through the mobile app. Those who do not have smartphones can take photo passes from municipal ward offices in the city as well as suburban railway stations."
The Chief Minister further said, "there are many other things, I will not speak on them. The crisis (Covid) is not over yet. There will be a meeting with the task force tomorrow (Monday) to start hotels, malls, religious places, and other things, a decision will be taken regarding it."
Leaders should not indulge in politics over Corona. Those who are provoking should not be paid attention. Cases are increasing in Kerala and in other countries... we are working on how much we can increase the number of oxygen beds, he said.
ALSO READ | Unvaccinated people at double risk of re-infection from Covid: US CDC
"We are giving permission to travel in local trains from August 15. People who have taken both doses of the vaccine and it has been 14 days will be allowed," he added.
Continuing speaking, CM Uddhav Thackeray said, "in March-February, it was felt that Corona has ended but later there was a wave in Vidarbha. Later it was understood that the virus of Covid entered a new avatar. Now there is a delta variant that spreads fast. To know the new form of Corona, we have started Genome Sequence Test Lab."
"We have learned from the past experience that if we want to stop corona then it is necessary to follow the rules. Vaccination is also happening now. Until the vaccination is not done in large numbers, some steps and rules will have to be followed," Thackeray said.
To stop these disasters, the work now has to be done on a permanent solution, he added.
ALSO READ | Delhi schools allowed to partially open for Class 10-12 students from August 9