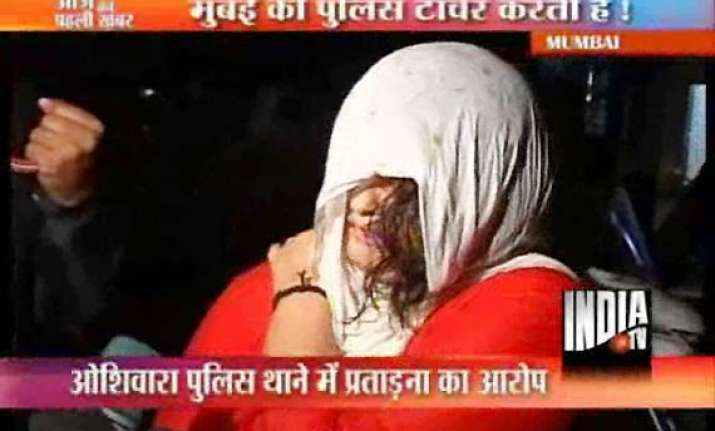 Mumbai, Jul 9: Joyeeta Bose, a housewife went to Oshiwara police station on Friday to lodge a complaint of domestic violence against her estranged husband, but was, in turn, bashed up by a female constable on orders from her senior, the victim said.
 
Joyeeta Bose is presently contesting a case of divorce from her husband and the court had ordered the husband to give her maintenance.  On Friday, her husband went to her home to get it vacated and in course of the altercation he beat up Joyeeta.
 
Joyeeta came to the police station to complain, but the police sub-inspector instead asked her what he meant by DVR (domestive violence report). The sub-inspector instructed a female colleague to bash her up.
 
Joyeeta has demanded CCTV footage inside the police station and has threatened to give up her life if she was denied justice.