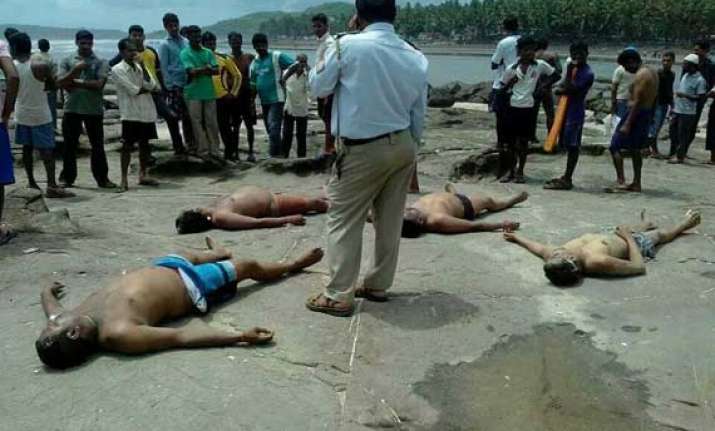 Raigarh:  In an unfortunate incident, six people have lost their lives as they got drowned while swimming in Murud beach in Raigad.
According to the reports, all people were above 40 years of age and belonged to Ghatla village in Chembur. Murud police says that in all 15 people had been for a swim out of which six died.
Names of the six dead are: Vinod Ajai, Dinesh Pawar, Dilip Ghole, Sanjay Panchal, Shankar Chavan and Rohit Jhala have drowned at Murud beach in Raigad now.
Noticeably, in lieu of "high tides" in Mumbai, the Municipal Corporation of Greater Mumbai (MCGM) had already issued statuary warning to Mumbaikars and had advised them to stay away from beaches and seas.