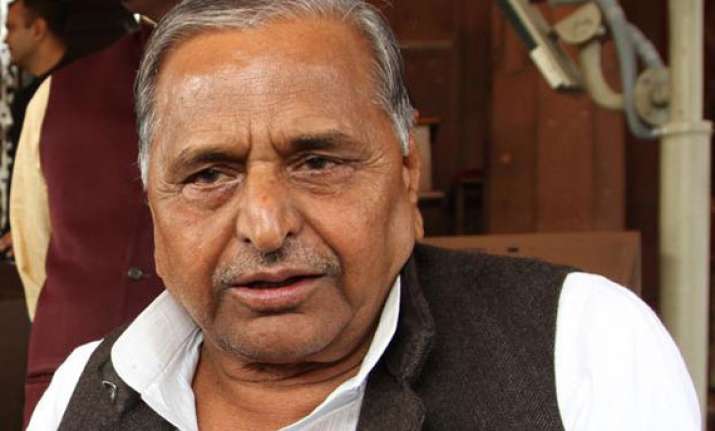 Lucknow: Samajwadi Party chief Mulayam Singh Yadav Thursday dissolved its Uttar Pradesh executive and 15 other wings following the party's debacle in the Lok Sabha election.
But Chief Minister Akhilesh Yadav remains the president of the state executive.
A senior leader said the action had the nod of Mulayam Singh Yadav, whose desire to send maximum number of MPs to the Lok Sabha was foiled by the BJP's spectacular electoral showing.
An angry Mulayam Singh Yadav indicated two days back that he was in no mood to spare anyone after the party's humiliating defeat.
The Samajwadi Party won just five of the 78 seats it contested in Uttar Pradesh. Two of the five seats were won by Mulayam Singh Yadav -- from two constituencies.