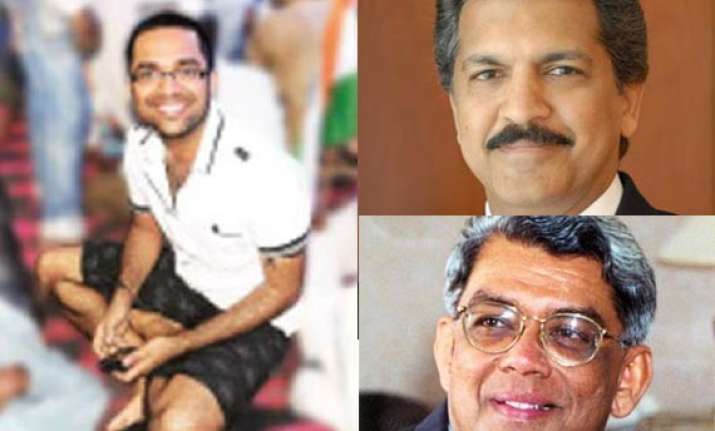 Mumbai, Aug 18 : Twentynine-year-old Shailesh Saraf  is a vice-president with Morgan Stanley and he has come from Hong Kong to join Anna's campaign for a Jan Lokpal Bill, reports Times of India.

Wearing a Gandhi cap, Saraf says he is presently on  FL or fasting leave.

Saraf was among 72 protesters fasting for the second consecutive day at Azad Maidan;two new recruits joined the fast on Wednesday.

At the maidan,Saraf intermittently checks his Blackberry,not for investment updates or market movements but for news of Anna Hazares release.
 
For the most part,he sits on the stage,listening to people unspooling long speeches about the corruption theyd faced.
 
"When I was in India,I used to evade taxes.I don't even try that in Hong Kong.
 
"Here,I used to jump signals, I don't do that there", he confesses.
 
"What I'm getting at is that I am the same person I still want to reach my office quickly, still make more money.
"But there is a system that I must follow. India needs to have a better system in place and the Jan Lokpal draft is the best piece of legislation drafted in India.", says Saraf
 
Saraf, who lives in Kowloon, Hong Kong, says he dreams of a cleaner India to which he can one day bring his children back.There isnt a magic wand,but this is as close as we can get to root out corruption, he says.
 
Corporate India is making its voice in favour of Hazare heard loud and clear.

While Mahindra group chief Anand Mahindra tweeted that the anti-corruption sentiment is a scream, not a whisper, HDFC chief Deepak Parekh said the need for a Lokpal bill was a given, but the campaign should debate it democratically.
Big Bazaar owner Kishore Biyani sought a human approach to changes in democracy, while Harsh Mariwala and Harsh Goenka praised the public rally, but said the govt would have to go beyond just the Lokpal.