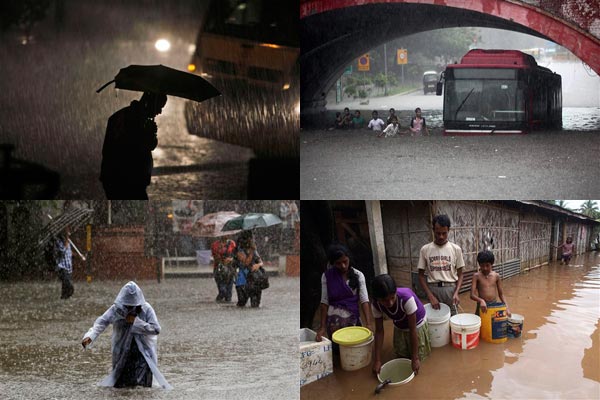 According to weather experts, Monsoon this year  seems set to stand out in the Met records with two more monsoon months still to go.
Though, this is the most awaited weather for many reasons  but this time it has shown its devastating nature, latest being the Kedarnath tragedy.
As a result of this devastation this year people are praying to get no more rain as the heavy rainfall lashed themany states , flooding streets and homes and choking them with traffic jams.
Here are some good and bad stills from Monsoon 2013: