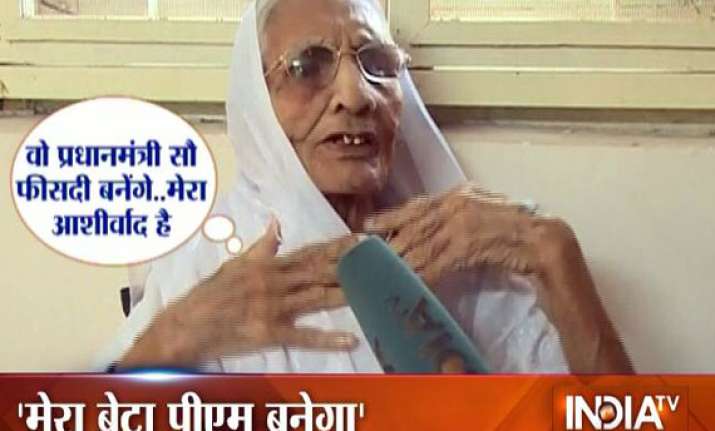 Gandhinagar (Gujarat): While Narendra Modi is busy promoting himself via rallies throughout the country, his mother expressed confidence on his son becoming the next PM.
In an exclusive interview to India TV Hiraben bound with emotions and love for her son said that my son will become the King of the world one day. 
The 77-year-old mother said, "My son will definitely become the Prime Minister of India, I am 100% sure."
This statement might have come from her as a blessing for her son.
Hiraben resides in sector 22 of Gandhinagar, Gujarat.
But, the fate of PM aspirant Narendra however lies in the hand of voters till May 16.