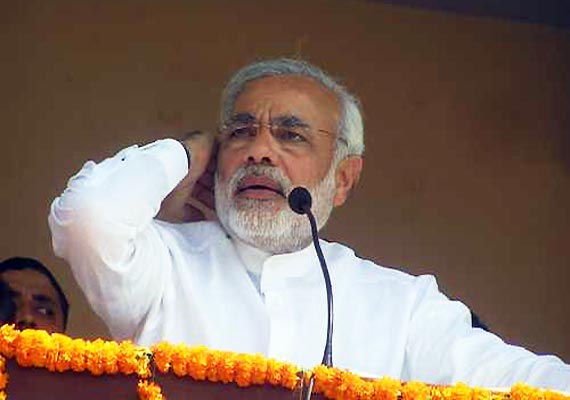 Gandhinagar, Oct 19: Taking his "Sadbhavna" mission further, Gujarat Chief Minister Narendra Modi will observe a one-day fast at Navsari town on Thursday.

Under the mission which is aimed at propagating peace and harmony,  Modi will be observing a series of fasts at 26 districts in future.

Modi, who had observed a three-day fast in Ahmedabad last month, also undertook a day-long fast on Sunday at the temple town of Dwarka in coastal Jamnagar district.

The Chief Minister will on Thursday visit an exhibition depicting development of Gujarat in all fields in the last decade, at the venue of the fast, organisers said.

A series of programmes like maha aarti, blood donation camps, besides drawing, essay and painting competitions has been held in the entire district for the past few days to mark the event, they said.

BJP MP C R Patil is overseeing preparations for the event in which thousands of party workers are likely to participate.

Modi will inaugurate a painting exhibition at Tata Hall and address a meeting later in the evening.

He will also address ministers and officials of the district at Navsari Circuit House, organisers said.