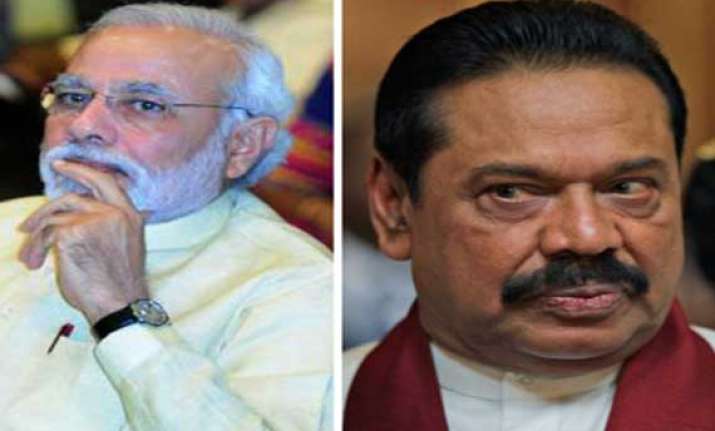 New Delhi: Prime Minister Narendra Modi today held a meeting with Sri Lankan President Mahinda Rajapaksa during which he pitched for an early reconciliation process to meet the aspirations of Tamil community in Lanka and discussed other key issues including fishermen. 
In a bilateral meeting that lasted for nearly 30 minutes, Modi said "early and full implementation" of the 13th Amendment and going beyond that would contribute to the process of national reconciliation in that country. 
The 13th Amendment introduced provincial councils with specified powers based on the provisions of the Indo-Sri Lanka Accord of 1987.
"He (Modi) requested the government of Sri Lanka to expedite the process of national reconciliation in a manner that meets the aspirations of the Tamil community for a life of equality, justice, peace and dignity in a united Sri Lanka," Foreign Secretary Sujatha Singh said.  Singh said all SAARC leaders, including Rajapaksa, extended invitation to Modi to visit their countries. 
In his meeting, Modi also noted that India valued its relations with Sri Lanka as the leaders reiterated their desire to further strengthen bilateral relations.