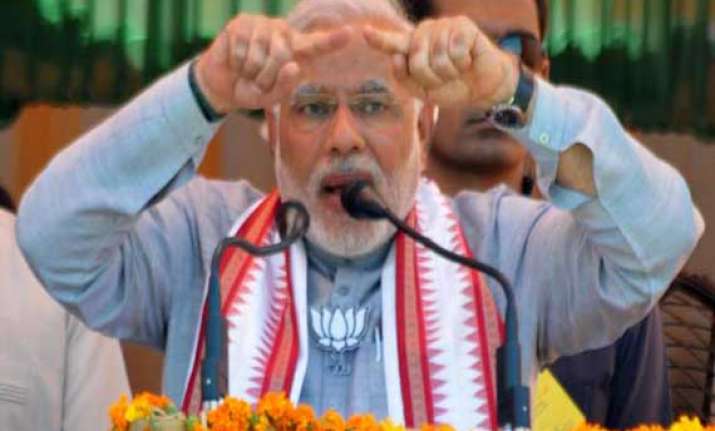 Asansol (WB): Complaining of booth rigging in West Bengal, Bihar and western Uttar Pradesh, Narendra Modi on Sunday alleged that the Election Commission was not acting impartially and dared it to take action against him.
"Why are you not acting? What is your intention? If you feel wrong about what I am saying now, then you are free to lodge another case against me," Modi told an election rally here.
"It is your responsibility to ensure impartial polls. I am making very serious allegations," he said accusing the Election Commission of having failed to take action.
He said poll violence and booth rigging took place in West Bengal, Bihar and western Uttar Pradesh.
"I am putting serious allegations against you. You have failed to stop rigging and violence in these areas. False cases have been filed against our candidate Babul Supriyo. Election Commission's work is to protect people. I request you to fulfill your responsibilities in the right way."
He said that the poll watchdog has all the government machinery at its disposal and has more powers than even the Prime Minister.