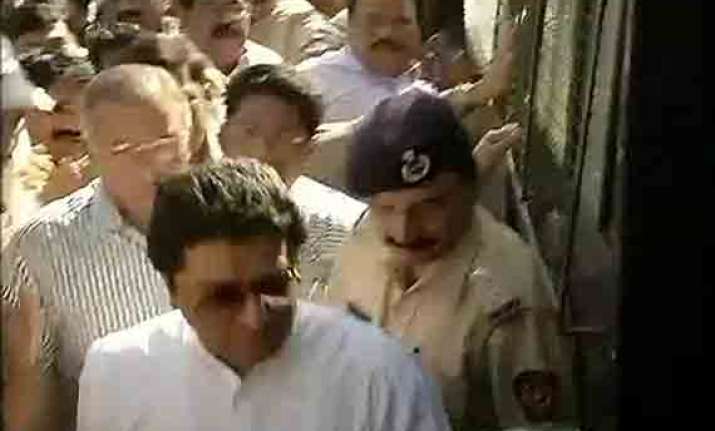 Mumbai: MNS chief Raj Thackeray was today detained before being released during his party's uncharacteristically peaceful 'Rasta Roko' agitation against toll collection across Maharashtra after receiving an invitation for talks with Chief Minister Prithviraj Chavan. 
Known for his strong-arm tactics, the MNS boss was detained at Chembur with his supporters when he was proceeding to the Vashi toll plaza in Navi Mumbai to enforce the road blockade agitation, which had sparked fears of violence. 
However, in complete departure from its earlier strategy, which saw scores of toll plazas being vandalised and burnt down across the state over the last fortnight, MNS workers took to streets but largely shunned violence. 
Unspecified number of MNS workers and supporters were detained in Mumbai suburbs, Pune and Thane but the protesters did not go beyond disrupting traffic, burning and deflating tyres.
Raj, who has been demanding transparency in collection of toll, left his Dadar home with some MLAs and supporters for Vashi but his vehicle was stopped on Eastern Express
Highway at Sion, where he was made to sit in a police vehicle which brought him to RCF police station in Chembur. 
He was under detention at RCF police station for a couple of hours before being let off. Police had earlier said he was arrested for violation of section 149 of CrPC under which a notice was issued to him yesterday warning against participating in the agitation.