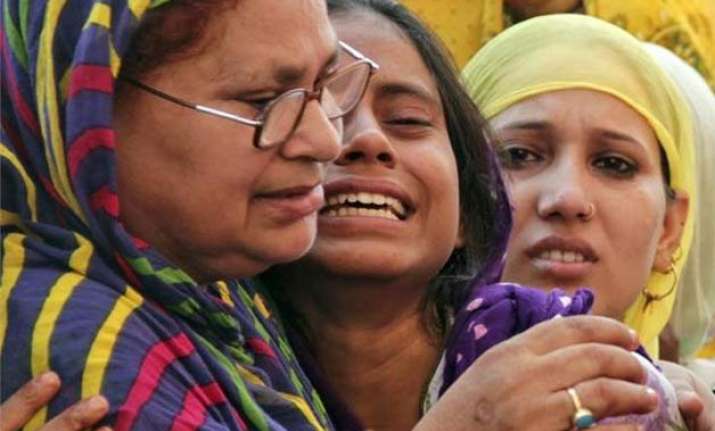 New Delhi: The National Commission for Minorities is yet to receive a report from the local administration on the Dadri lynching incident in which a man was beaten to death by a mob over rumours of eating and storing beef in Uttar Pradesh's Bishada village.
"We are still awaiting the report of the Gautam Buddh Nagar district administration to proceed further on the matter. So far we have received only media reports about the incident and the follow up actions like compensation and enhanced police patrolling in the area," Chairman of National Commission for Minorities Naseem Ahmad told PTI.
"The weekly meeting of the Commission is due on coming Tuesday and by then we will, hopefully, receive the report of the local administration to decide our next step," he said.
The normal practice is that the Commission waits for a report by the local administration before stepping in any matter concerning minorities although its not a rule, the Chairman of Commission said.
"Once the report is obtained by us, we will discuss it and decide the next step in the matter including a visit ofthe village of the deceased," he said.
Ahmad said the Commission had written to Gautam Buddh Nagar'S DM Nagendra Prasad Singh the next day of the incident to give a report on the lynching of 50-year-old Mohammed Iqlakh which took place on September 28.
The National Commission Chairman, without commenting on the response of the state machinery and local administration after the incident, said, "Its not a question of our satisfaction. We have so far only media reports and we will act once we get the report of the administration."