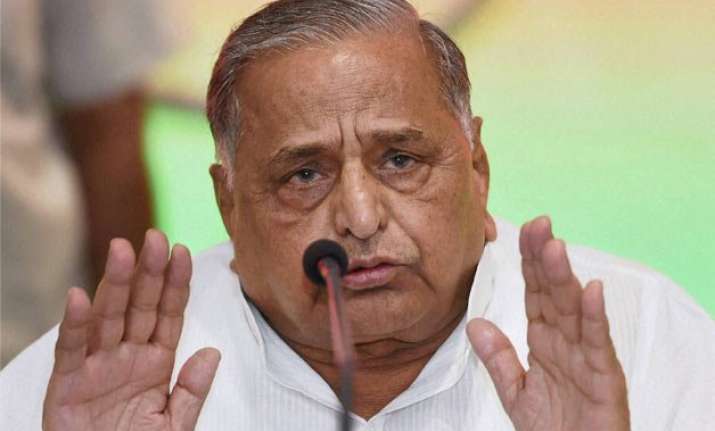 Lucknow: Breaking his silence over the Dadri lynching incident, Samajwadi Party chief Mulayam Singh Yadav on Thursday said that stern action would be taken in the matter "even if we have to sacrifice the government". The SP chief claimed that it was a "pre-planned" conspiracy hatched by "three people of a specific party".
"The Dadri incident was a pre-planned conspiracy ... you will come to know the names. According to the information I have gathered, three persons related to a specific party are behind the incident," Yadav told reporters in Lucknow.
He said a "party delegation will be sent to Dadri after which it will become clear who these three people were". "We will take stern action once the names are clear, whatever sacrifices the government has to make ... even if we have to sacrifice our government, we will crush the communal forces," Yadav said.
He said it was a conspiracy "to oppress the people of a specific community. The SP will not allow this conspiracy to succeed".
He also claimed that communal forces were hatching conspiracies against the SP government which, he said, was gaining popularity because its development works. "I want to urge Prime Minister Narendra Modi, who has given the slogan of 'sabka saath, sabka vikas' and is also an MP from Uttar Pradesh to think over it seriously," he said.