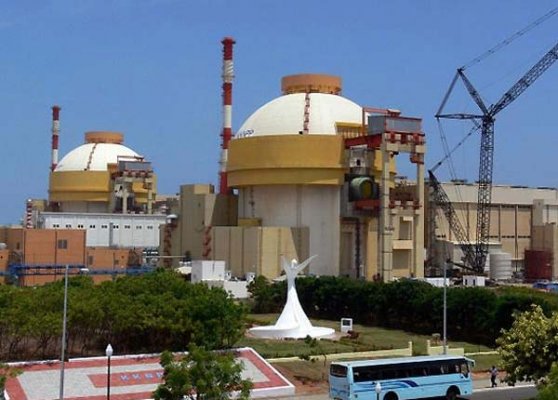 New Delhi: The first unit of the Russian built Kudankulam nuclear plant, which stopped operations late last month after a minor malfunction in the unit's turbine, will resume operations soon, a Russian expert said on Wednesday.
Commenting on an earlier report, Alexander Uvarov of the Moscow-based nuclear think tank Atominfo said the first unit was shut down as per procedure during the pre-commissioning stage after some minor problems were detected in the turbine.
"In the course of tests conducted during the pre-commissioning stage some minor malfunctions of the turbine were seen. However all safety systems activated reliably, the malfunction was diagnosed promptly and repairs are being carried out," Uvarov said.
"The pre-commissioning tests stage is purposed exactly to observe such malfunctions. There are no danger or risks for population, environment or sea," he added.
The unit was shut down for maintenance in July this year and was restarted in September.
The Kudankulam builders - Russia's nuclear energy corporation Rosatom - said in a statement Wednesday that the unit shutdown Sep 26 followed certain deviations found in the "turbo-arlernator", and it will resume operations by December.
"During operating period on Sep 26, the first power unit of Kudankulam NPP faced 830 MW inclination of certain operating figures of the turbo-alternator. The power unit will resume operation by this December," Rosatom said.
The KNPP, located in Tirunelveli district of Tamil Nadu, is India's first pressurized water reactor belonging to the light water reactor category.
The first unit attained criticality July 2013, which is the beginning of the fission process. The unit has started power generation and has been connected to the southern grid.