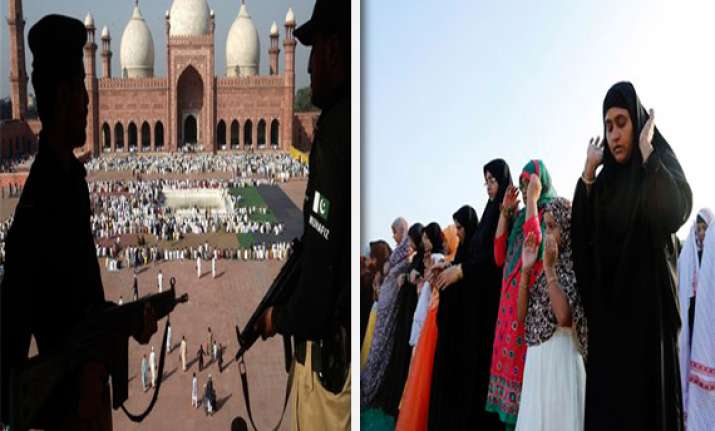 New Delhi/Mumbai/Muzaffarnagar: Millions of Muslims came out to celebrate Eid-ul-Azha in mosques and Eidgahs with traditional fervour across India.
In Delhi, thousands of Muslims thronged various mosques in the city, including Jama Masjid and Fatehpuri Masjid, to offer prayers and greeted 'Eid Mubarak' by hugging each other.
After the prayers, they sacrificed animals to commemorate Prophet Ibrahim's willingness to sacrifice his only son, Ishmael, as an act of obedience to Allah.
The faithfuls dressed in traditional fineries then visited homes of their friends and relatives and exchanged gifts. They also distributed the meat of the sacrificed animals among friends, neighbours, relatives and the poor.