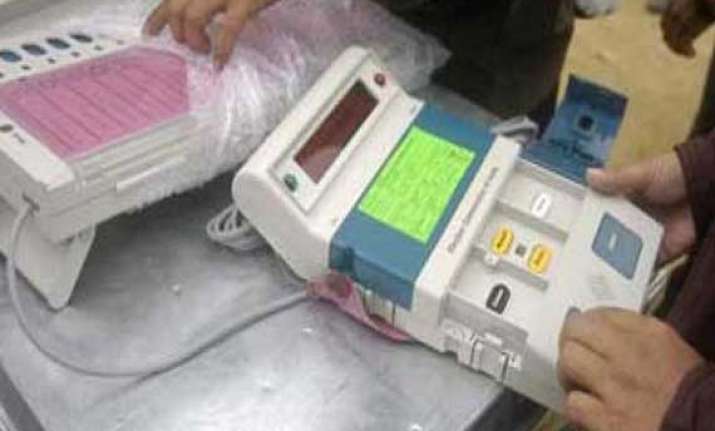 Shillong: Counting of votes for Meghalaya's two Lok Sabha seats will be done under CCTV surveillance, an election official said Wednesday.
Over 69 percent (10,80,845) of the 15.67 lakh-strong electorate cast their votes for the two Lok Sabha seats - Tura and Shillong - in the state.
A total of 2,581 electronic voting machines (EVMs) have been kept under security guard since balloting for the seats was held April 9.
"All arrangements have been made for smooth counting of votes that begins Friday 8 a.m. in 13 counting centres for Shillong and Tura parliamentary seats across Meghalaya," Chief Electoral Officer Prashant Naik told IANS here.
Naik said counting of votes across the state would be done under CCTV surveillance.
Tura constituency has recorded 78.13 percent turnout of the 5,86,299 voters. In Shillong, it was 63.58 percent of the 10,79,886 voters.